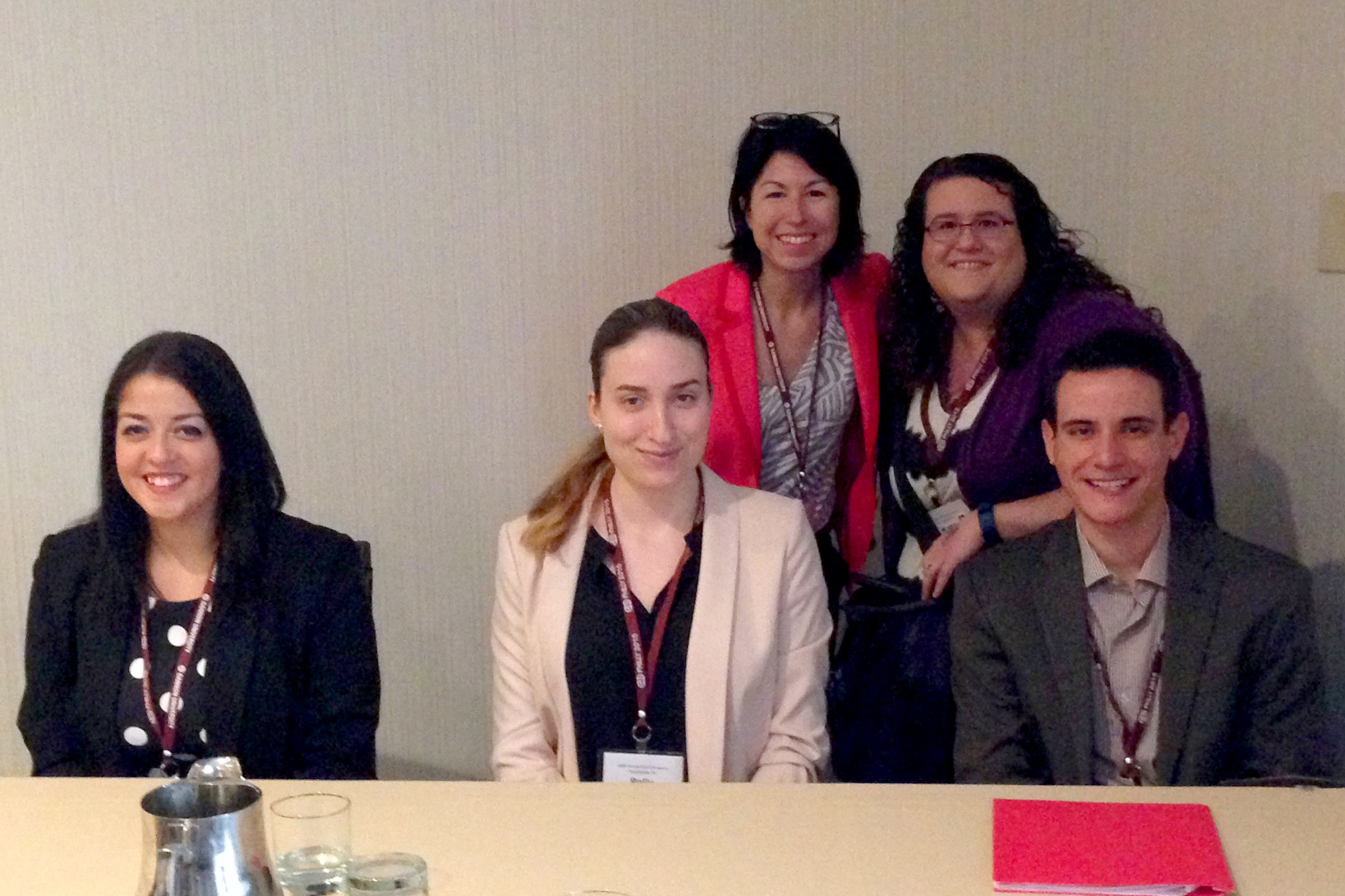 Kevin Anglim '16 and Parisa Bruce '17 presented their original research at the Eastern Communication Association's annual conference held April 22 - 27 in Philadelphia.
Anglim and Bruce's research targets a developing theory in health communication that focuses on the social construction of risk. Anglim's work, "The college experience: A risk orders theory perspective of binge drinking," investigates the construction of risk through student discourse surrounding the college experience.
Bruce's research, "Thinspiration: Analyzing social media representation of body image through risk communication," examines how social and cultural pressures to be thin affect at-risk targets' sense of identity and goodness.
Student research was guided and supported by Visiting Assistant Professor of Communication Megan Dowd, following her Fall 2014 semester course on risk and crisis communication.