Class of '79 Student Travel Award Winners Announced
---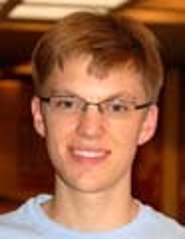 Six Hamilton College students have been selected as recipients of the Class of 1979 Student Travel Award. The award, established by the alumni of Hamilton's Class of 1979, offers financial assistance to certain outstanding Hamilton students who wish to pursue extensive research projects in different parts of the world.

Sofia Guerron-Cardenas '10 will travel to Ecuador to conduct interviews and investigate the effect of Ecuadorian Women's Migration to Spain on the professional and personal goals of their relatives and friends who were left behind.

Kunter Kula '11 was granted funds to attend the Art Basel Miami Beach international art show in December to help advance his academic studies and professional career.

Mary Beth Lineberry '11 will travel to Germany to study the country, the global economy and world politics.

Julio Monterrosso '10 will pursue "A Photographic Documentation of Latino Culture in the United States" with a trip to New York City, California and Florida.

Kevin Rowe '10 will use his award to attend the annual Western Political Science Association Meeting in San Francisco to present a chapter of his honors government thesis "Spaces of Reform: Progressive Modernism and Urban Social Reform."

Stefanie Tafur '10 will travel to New York City and Argentina to study the Exploration of Truth and Reconciliation Practices through the Memoria Abierta Project.