Syracuse University Dean to Discuss Natural Disaster Response
---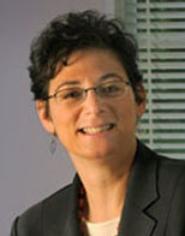 Syracuse University professor Laura Steinberg will discuss the impact of natural disasters and how communities respond on Wednesday, Nov. 7, at 4:15 p.m., in Bradford Auditorium. Steinberg is dean of the L.C. Smith College of Engineering and Computer Science at Syracuse, where she also holds appointments in the departments of Civil and Environmental Engineering as well as Public Administration at the Maxwell School of Citizenship and Public Affairs.
The lecture, which is part of the Levitt Public Affairs Center's Sustainability series, is free and open to the public.
Steinberg graduated from the University of Pennsylvania with a bachelor of science degree in engineering and went on to earn a master's degree and Ph.D. in environmental engineering from Duke University. She has previously served as the department chair of environmental and civil engineering at Southern Methodist University, and as a professor of civil and environmental engineering at Tulane University. While on leave from Tulane, she worked for the U.S. Department of State as faculty scholar in the Critical Infrastructure Protection Group.
Steinberg's research focuses on environmental and statistical modeling, with an emphasis on environmental risk assessment and management. She has consulted the Environmental Protection Agency, the Department of Energy, and Los Alamos National Labs regarding infrastructure and environmental hazards.