Syracuse University Professor, Author to Give Reading
---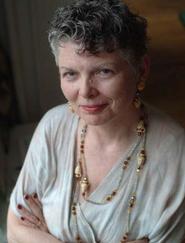 Minnie Bruce Pratt, professor of women's & gender studies and writing & rhetoric at Syracuse University, will read from her book Inside the Money Machine, on Tuesday, Nov. 15, at 4 p.m., in the Red Pit, KJ. The reading is sponsored by the Days-Massolo Center and is free and open to the public.
Pratt received her Ph.D. in English literature at the University of North Carolina. She has published six books of poetry, including Crime Against Nature which was chosen as a New York Times Notable Book of the Year in 1991 and was given the American Library Association Gay and Lesbian Book Award for Literature. Pratt also wrote Walking Back Up Depot Street, The Money Machine and The Dirt She Ate: Selected and New Poems.
Pratt is the recipient of a Creative Writing Fellowship in Poetry from the National Endowment for the Arts and a Fellowship in Poetry from the New Jersey State Council on the Arts.