Syria: Is it Our Responsibility?
---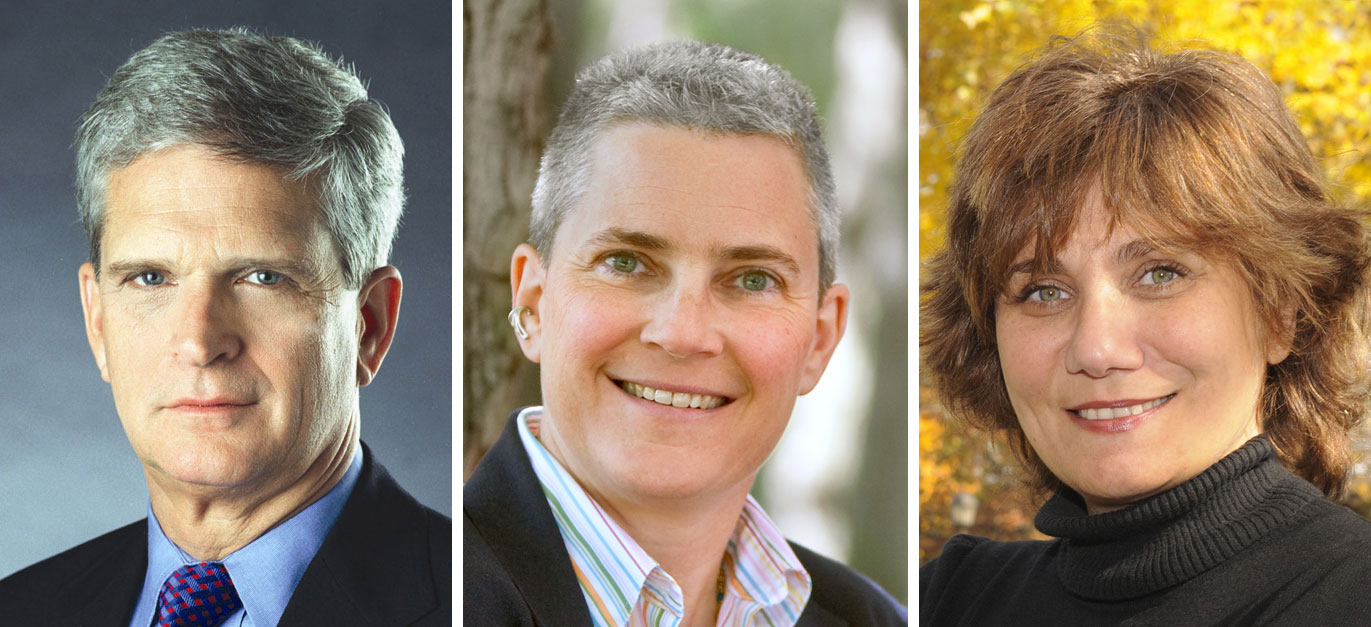 On September 10, Hamilton College, the United States of America, and the world turned their eyes toward Syria. While President Obama addressed the topic on national TV, Hamilton History Professor Shoshana Keller, Visiting Instructor of Critical Languages Mireille Koukjian, and former U.S. Ambassador Edward Walker, Jr. '62 hosted a panel discussion: What's Going on in Syria. The event in the KJ Red Pit drew a larger crowd than anticipated, as students and faculty filled every seat well before the panel had begun; as the evening progressed, students packed along the walls, on the floors, and even overflowing from the room to listen from the hallway.
Professor Keller opened the panel with a brief history of Syrian politics since the Sykes-Picot Agreement in 1916. She explained that in 1963, a military coup permanently installed the Ba'ath party and in November of 1970, appointed Hafiz al-Assad as president. This helped set up the main topic of the panel which focused on Bashar al-Assad, president of Syria, using chemical warfare on Syrian citizens, an action clearly violating the Geneva Convention.
Following Keller was Beirut native Koukjian, who shared her own experiences of growing up in war torn Lebanon. Her recounting of the civil war and genocide captivated the audience. Her insights of the social and familial bonds in the Islamic community helped to provide the context to answer the question that President Obama would address late yesterday evening. This was, most immediately, the issue of whether or not to use force in defense of the Syrian people.
Ambassador Walker addressed the current event head on, presenting on military action, or lack thereof, for similar situations in the last century. Walker, who is currently the Christian A. Johnson Distinguished Professor of Global Political Theory at Hamilton, described how President Bashar holds very little real power in the Syrian government. He reminded the audience of the Soviet Union's possession of Syria after the Cold War, and of their sole naval port in the Middle East. This relationship has prompted Russia, a Syrian ally, to reject the Security Council resolution on Syria in favour of peaceful negotiations.
The panel closed with a question & answer period followed by the streaming of President Obama's address on Syria. During the Q&A, Walker expressed the ineffectiveness of aerial strikes as a long-term fix in the past, contrary to Obama's declaration that "the American military doesn't do pinpricks." Obama went on to echo the opinions of all three panelists in his affirmation that no U.S. troops will fight boots-on-the-ground in Syria. While the majority of the population met this decision with support, the conflict has yet to be resolved. For now, the congressional vote has been suspended while Russia works on the peaceful disarmament of Syrian chemical weapons.