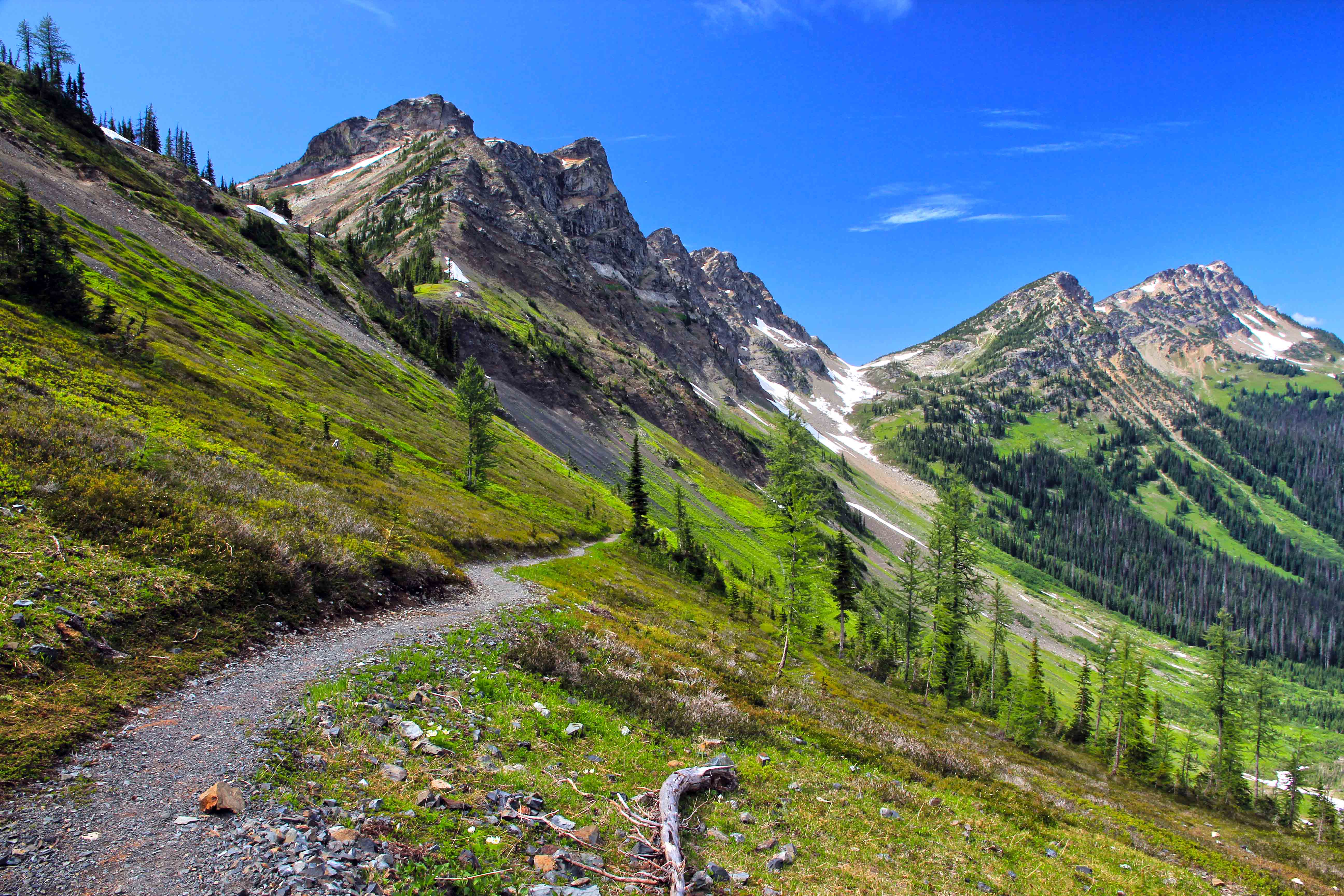 Recent alumna and Pacific Crest Trail thru-hiker Manique Talaia-Murray '12 returned to Hamilton on Dec. 1. to talk about her experience hiking 2,600 miles along the West Coast over the course of six months.
The Pacific Crest Trail (commonly known as the PCT) is a long-distance hiking trail that runs 2,650 miles along the West Coast from the U.S.-Mexico border to the U.S.-Canada border. Along the way the trail passes through California, Oregon and Washington and encompasses many of the spectacular mountain ranges that span the West Coast. Many hikers take on part of the trail while each summer 1,200 trekkers are given a permit to try and hike the whole trail in one continuous push–a feat known as thru-hiking.
Talaia-Murray thru-hiked the PCT this past summer. In April she started hiking in the desert of Southern California where water was scarce and temperatures climbed so high during the day that most hikers woke up at 4 a.m. to start hiking in order to beat the heat. Although Talaia-Murray began the trek by herself, within two weeks she had acquired a traveling companion with whom she went on to hike the rest of the trail.
Talaia-Murray and her companion hiked more than 1,600 miles before forest fires in Northern California and Southern Oregon forced them to detour by car. Undeterred, they pushed on and reached the northern terminus of the trail on the U.S.-Canada border in October after six months of hiking.
Along the way Talaia-Murray saw many scenes of beauty and experienced the trials of the trail–such as excruciating blisters on her feet–as well as the joys of the wilderness–watching the sunrise from Mt. Whitney, the highest point in the continental United States. She was also given a trail name–a special nickname that thru-hikers use to identify one another. Due to her short stature, Talaia-Murray was known as "Fun Size" for much of her time on trail.
When asked why she chose to spend six months of her life hiking through grueling conditions, Talaia-Murray explained, "Physical exertion is appealing to me. I really liked the idea of long distance hiking and being tired all the time but also really challenging yourself. I also wanted to explore California and see a huge chunk of the West Coast."
Talaia-Murray graduated from Hamilton in 2012 with a degree in geosciences. While at Hamilton she was a leader for Adirondack Adventure, worked with the Womyn's Center, and conducted research for the Geosciences department. Since graduating she has worked several different jobs to fund her passion for hiking and wilderness exploration including a stint at a land trust in the San Juan Islands of Washington State.