Talk by Christopher Hill to Launch Humanities Forum
---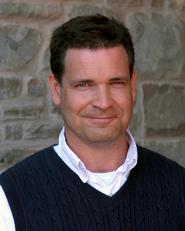 For the first installment in the Hamilton College Humanities Forum, Visiting Assistant Professor of History Christopher Hill will discuss "Taking the Cross out of the Crusades: Pop Culture's Secular Transformation of High Medieval Piety," on Thursday, Oct. 8, at 4:10 p.m. in the Science Center's G041 classroom. The lecture is free and open to the public.

The Humanities Forum is a series of lectures, workshops, and presentations designed to explore the problem of secular humanism in the modern academy. The theme for 2009-11 is "The Secular Gaze: Humanistic Representations of the World."

The forum aims to open a discourse on the philosophical foundations of modern secularism and their effects on contemporary society. Organizers hope that these events will celebrate and highlight the humanities both at Hamilton and as an area of teaching, study and contemplation.