Taneja on LGBT Services Review Team
---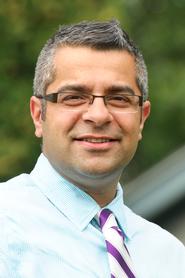 Amit Taneja, director of the Days-Massolo Center, was one of four national experts invited to review the LGBT Services Office at Wellesley College.

Taneja served as the associate director of the Lesbian, Gay, Bisexual & Transgender (LGBT) Resource Center at Syracuse University from 2005 to2011, and as the co-chair of the Consortium of Higher Education LGBT Resource Professionals from 2007 to 2010. He has also recently served as a consultant and speaker on diversity issues in higher education at the Rochester Institute of Technology, Canisius College and Davidson College.

Taneja recently had book chapters on LGBT student services in Canadian higher education and the imprisonment of LGBT people accepted for publication.