Taneja Serves as Safezone Facilitator for University of Alabama
---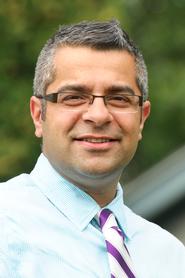 Amit Taneja, director of the Days-Massolo Center, served as a consultant and trainer for a new Safezone program at the University of Alabama at Birmingham (UAB).
Taneja worked with Lauren Hannahs, director of LGBT Services as the University of Florida at Gainesville, to deliver a full day of training for faculty and staff interested in serving as Safezone facilitators. The Safezone program promotes dialogue about Lesbian, Gay, Bisexual and Transgender (LGBT) issues at the UAB campus, and offers ways in which students, faculty and staff can act as allies to the LGBT community.
Taneja is a national consultant on diversity issues in higher education, and his research focuses on the experiences of LGBT students of color at predominantly white institutions.