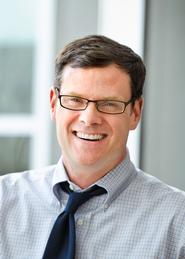 In a lengthy article titled "Voter Turnout in U.S. Mayoral Elections Is Pathetic, But It Wasn't Always This Way - A short history of how America's urban voters stopped showing up at the polls" in The Atlantic's CityLab, Philip Klinkner, the James S. Sherman Professor of Government, was quoted extensively.
Citing the fact that turnout peaked in these local elections starting in the late 1960s through to the early 1980s, Klinkner observed that, "Urban politics of that time was much more contentious in the aftermath of riots and civil disorder." In reflecting on why turnout had declined in many major cities, Klinkner responded, "The machines declined in a lot of those places [and] minority voters really rejected machine politics. The machines really were a big reason why people turned out the vote. Because you had these organizations that essentially dragged people to the polls."
In Klinkner's concluding comment, he said, "There's been a sort of narrowing of the urban agenda. Everybody's sort of tough on crime. Everybody recognizes that you can't go back to the old days of white dominance in city hall."
The Atlantic's CityLab, according to its website, "is dedicated to the people who are creating the cities of the future—and those who want to live there. Through sharp analysis, original reporting, and visual storytelling, our coverage focuses on the biggest ideas and most pressing issues facing the world's metro areas and neighborhoods."