"The Classical World of Alexander Hamilton" is Lecture Topic
---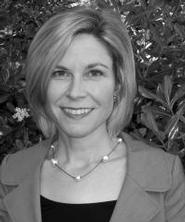 Caroline Winterer, professor of history and classics at Stanford University, will present a lecture, "The Classical World of Alexander Hamilton," on Monday, April 16, at 4:10 p.m., in the Taylor Science Center Kennedy Auditorium. The lecture is sponsored by the Classics Department and is free and open to the public.
Winterer's lecture will situate Alexander Hamilton in the broad culture of classicism that pervaded revolutionary America and influenced the founding of the United States. Her talk will be followed by brief comments from Hamilton Professors Frank Anechiarico '71, Robert Martin and Carl Rubino.
Winterer received her bachelor's degree from Pomona College and her Ph.D. from the University of Michigan. She is an expert on the intellectual and cultural underpinnings of American society in the 18th and 19th centuries, and has authored three books on the topic: The Culture of Classicism: Ancient Greece and Rome in American Intellectual Life, 1780-1910; The Mirror of Antiquity: American Women and the Classical Tradition, 1750-1900; and The American Enlightenment: Treasures from the Stanford University Libraries.
Winterer has received fellowships from the National Humanities Center, the Mellon Foundation, the Stanford Humanities Center and the National Endowment for the Humanities, and is published in the Journal of American History, William and Mary Quarterly and Modern Intellectual History.