The Handmaid's Tale Novelist Margaret Atwood to Lecture
---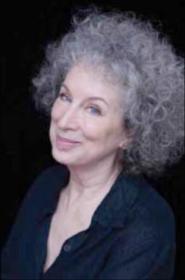 Renowned novelist and poet Margaret Atwood, the author of best-seller The Handmaid's Tale, will give the Winton Tolles Lecture on Thursday, March 4, at 8 p.m., in the Hamilton College Chapel. The event is free and open to the public.

Atwood studied at the University of Toronto before receiving her master's degree at Radcliffe College in 1962. She is a prolific novelist and poet, and also writes short stories, critical studies, screenplays, radio scripts and books for children. Atwood's first publication was a book of poetry, The Circle Game (1964), which received the Governor General's Literary Award for Poetry. Several more poetry collections have followed since, including Interlunar (1988), Morning in the Burned House (1995) and the latest, The Door (2007). Three of her novels -- The Handmaid's Tale (1986), Cat's Eye (1989) and Alias Grace (1996) -- have all been shortlisted for the Booker Prize for Fiction. The Blind Assassin was successful in winning this prize in 2000. Atwood's works have been translated into over 30 languages.

The Tolles Lecture was established in 1991 by members of the class of 1951 in memory of Winton Tolles, class of 1928 and dean of the college from 1947 to 1972. It brings to the campus distinguished writers in the fields of literature, journalism and theater to lecture and meet with students.