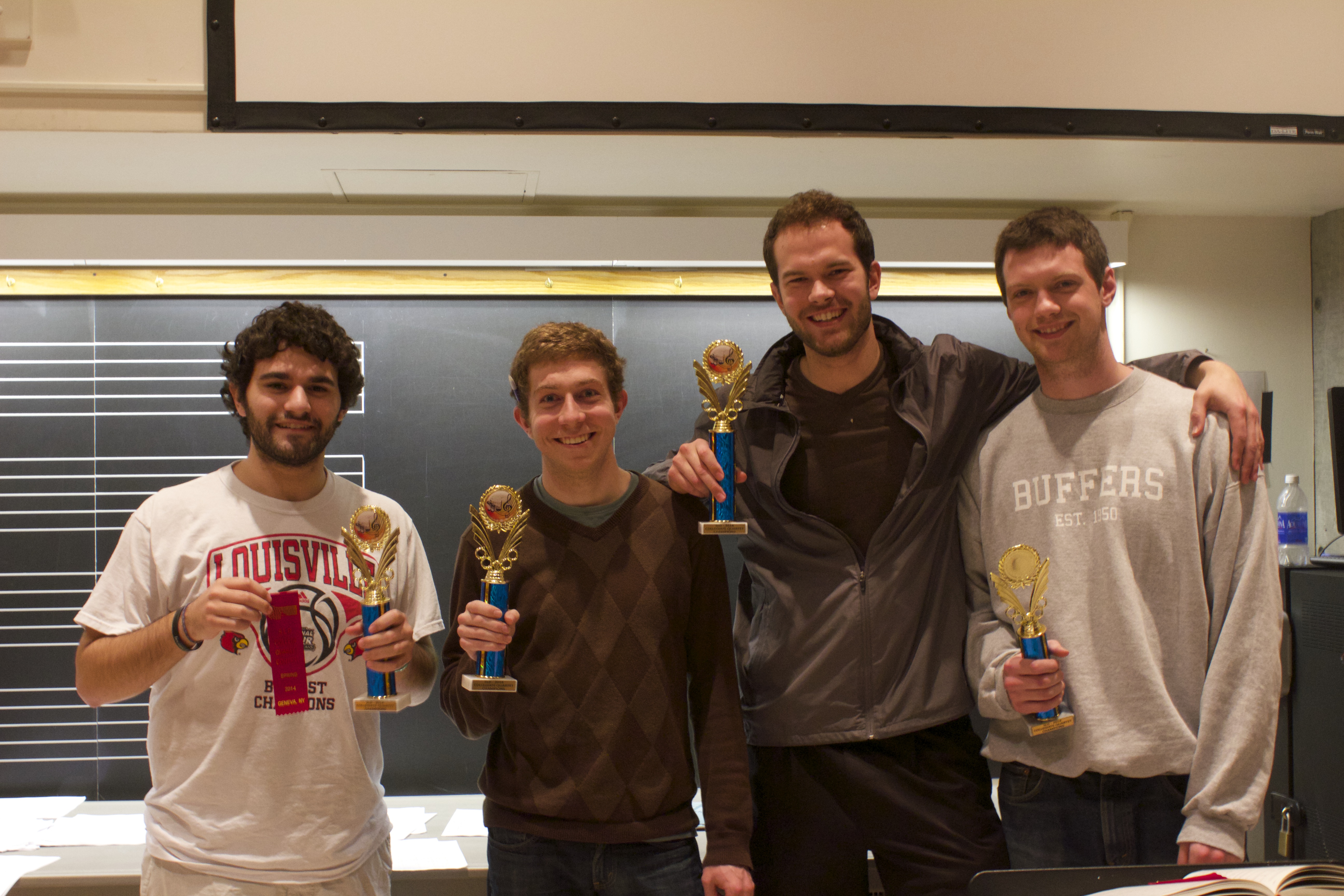 Hamilton's barbershop quartet, The Major Four-Teens, won the Seneca Land District collegiate quartet competition on April 11 in Geneva, N.Y. Seniors Gabe Mollica (tenor), Jake Taylor (lead), Andrew Rippel (baritone) and Will Robertson (bass) make up the quartet. They were coached by Associate Professor of Music Rob Hopkins, who is a past judge and president of the Barbershop Harmony Society.
With this victory, the quartet earned a spot in the Barbershop Harmony Society's International Collegiate Barbershop Contest which will be held on July 1 in Las Vegas. The quartet plans to perform "My Wonderful One" and "Recipe for Making Love," two songs they have been practicing since the group formed in October.
The Major Four-Teens are all members of the Hamilton College Choir. They performed one of their songs in the choir's spring break concert tour. Taylor and Rippel also competed in the 2012 International Collegiate Barbershop Quartet Contest.
The Seneca Land District includes about 50 registered quartets in Upstate New York and northwest Pennsylvania. It's one of 17 districts in the Barbershop Harmony Society.