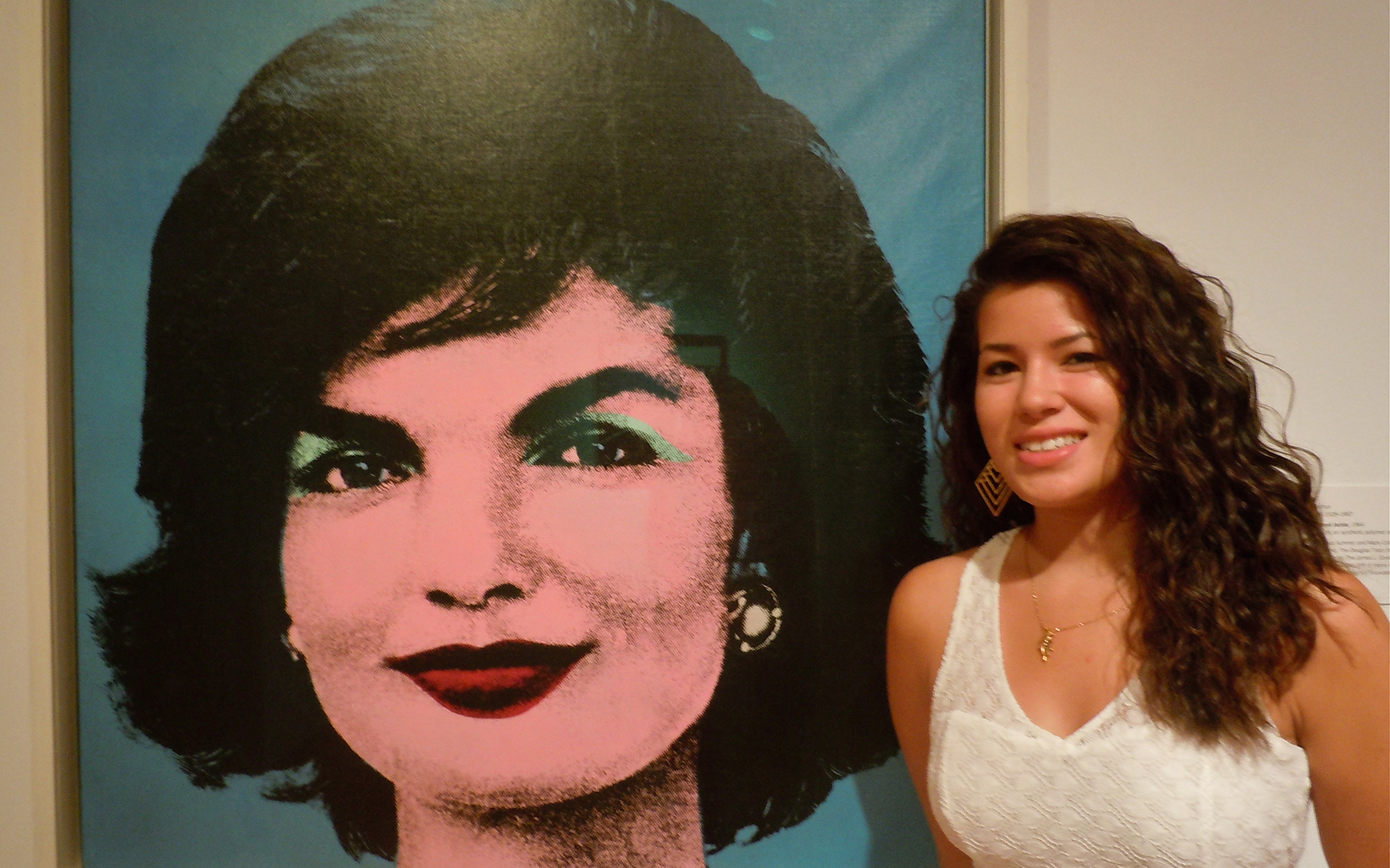 Meandering through the placid halls of an art museum, many guests appreciate the aesthetics of the exhibition and its pieces. However, few may realize the amount of fundraising, work and time it takes to procure, produce and put on one of these exhibits. Isabel Dau '15, a classical studies major, is spending the summer interning at the Wadsworth Atheneum Museum of Art in Hartford, Conn., with support from the Richard & Patsy Couper Fund.
While searching for summer internships, Dau was particularly interested in the Wadsworth Atheneum, which is the oldest public art museum in the United States, because of its Morgan collection of Greek and Roman antiquities. Dau mentioned that the Maurice Horowitch Career Center, located on campus, was a crucial resource for successfully finding a relevant and stimulating position.
Dau is working as the institutional advancement intern, responsible for helping Institutional Partnerships and Grants Manager Erica Byrne manage fundraising for traveling exhibitions and general operations, write grants, track and follow-up on grants and gifts, and plan special events.
"I've learned a tremendous amount about the wealth of financial resources available to museums and other non-profits," Dau stated, "and about the importance of applying for and receiving grants in order to fund the museum's general operating costs and specific exhibits."
One of her major projects has been compiling a spreadsheet for exhibition fundraising; which involves "researching and detailing information about funding sources, such as their areas of interest, contact information, website address, grant proposal requirements, and application deadlines, for the purpose of organizing them into three categories based on how likely they would be to accept a grant proposal and fund the Wadsworth Atheneum."
She was also heavily involved in detailing the 39 years and 169 showings of the MATRIX exhibit, a dynamic exhibition of contemporary art. Dau explained that her job "was to [compile a spreadsheet] including information about each artist and their most famous works, the exhibition number, the year, permanent pieces in the Atheneum by that artist, and if their MATRIX exhibit was their first solo exhibition in the United States."
"It is amazing how all the departments work together to make sure that every detail is perfect and the exhibition is a success," Dau noted. "There is so much that happens behind the scenes to make every exhibition possible: from planning the exhibition, to securing the necessary financial assistance from grants and foundations, to promoting the exhibition through publications and press releases."
Dau would like to undertake a career in arts administration, and plans on attending graduate school to pursue a master's in business or arts administration.
Isabel Dau is a graduate of the Classical Magnet School in Hartford, Conn.