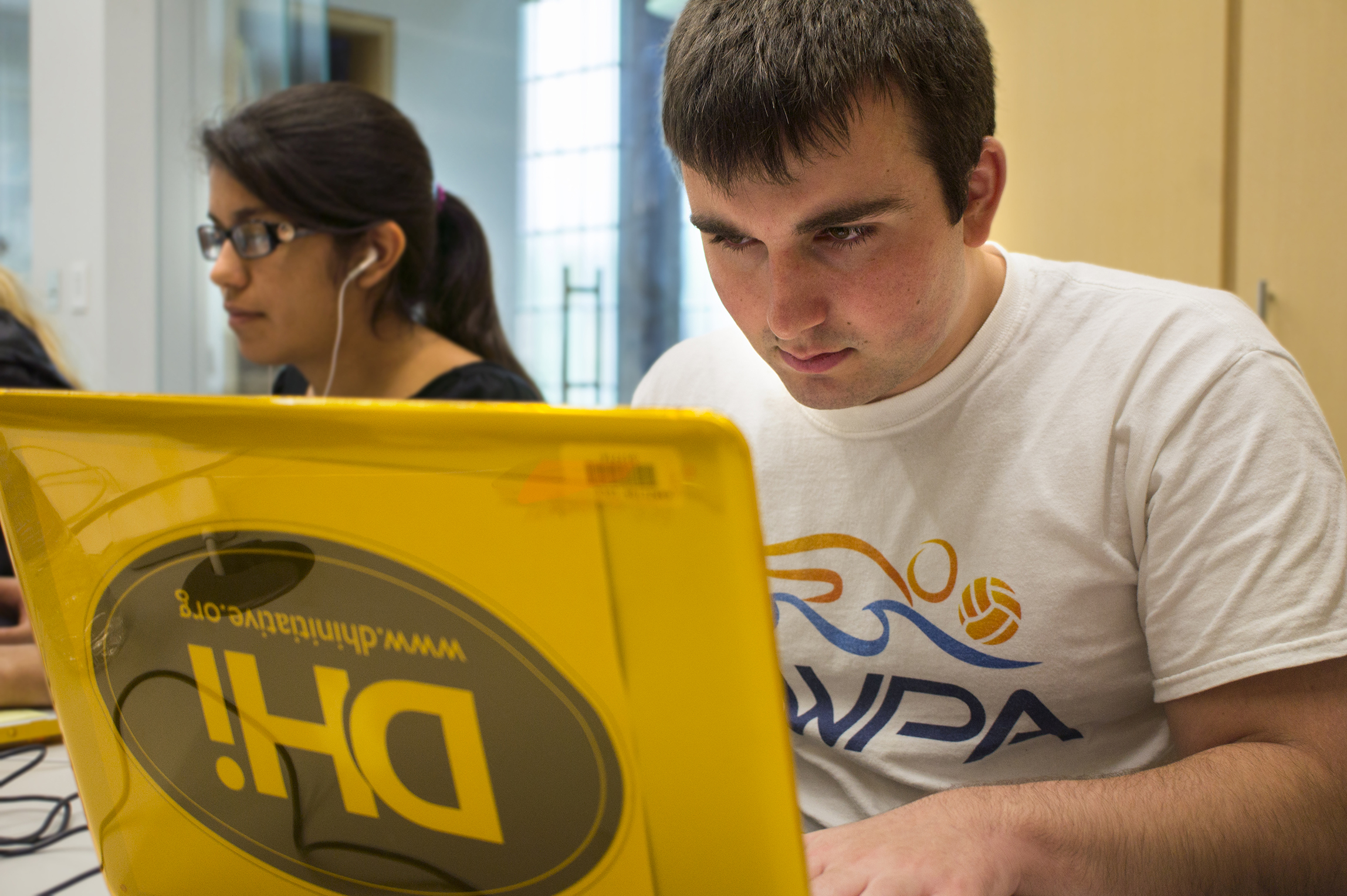 With the exception of the 2011 French film The Artist, which won three Golden Globes and five Academy Awards, silent films have become a thing of the past. Yet there may still be lessons to learn from this antiquated art form. John Lyons '16, an Asian studies major with a Japanese focus, was recruited by Associate Professor of East Asian Languages and Literatures Kyoko Omori to work on the DHi project, "Reconstructing Serpent."
Omori is compiling a Comparative Japanese Film Archive through the Digital Humanities initiative (DHi), a collaboratory that utilizes an array of media collections and computing technologies to promote humanities-based interdisciplinary research. Working closely with Omori, Lyons will be digitizing and analyzing the 1925 Japanese Samurai movie Orochi (Serpent) and the traditional Japanese film practice of Benshi.
Lyons explained that Benshi is the Japanese term for the narrators of silent films.
"People would go to certain theaters specifically to hear their favorite Benshi narrate a movie," he elaborated; "[they] were essentially the movie stars of early 20th century Japan."
"As an American, I do not exactly understand the appeal of Benshi," Lyons admitted, "so I hope to understand why it became such a popular movement in Japan." A particularly interesting aspect of these narrations is that the Benshi often supplemented foreign films with a story of his or her own creation, knowing elements of the film would be lost on the Japanese audience.
Although Lyons has been a fan of Japanese culture and film since he was young, Orochi is the oldest samurai movie he has seen. Despite his strong foundation in Japanese culture, he recognized that studying and analyzing film is a new experience for him. He will be studying in Japan in the upcoming academic year and "intends to take more classes on film as well." After graduating, Lyons would like to take a few years to teach in Japan.

John Lyons is a resident of Scarsdale, NY, and a graduate of the Lawrenceville School.