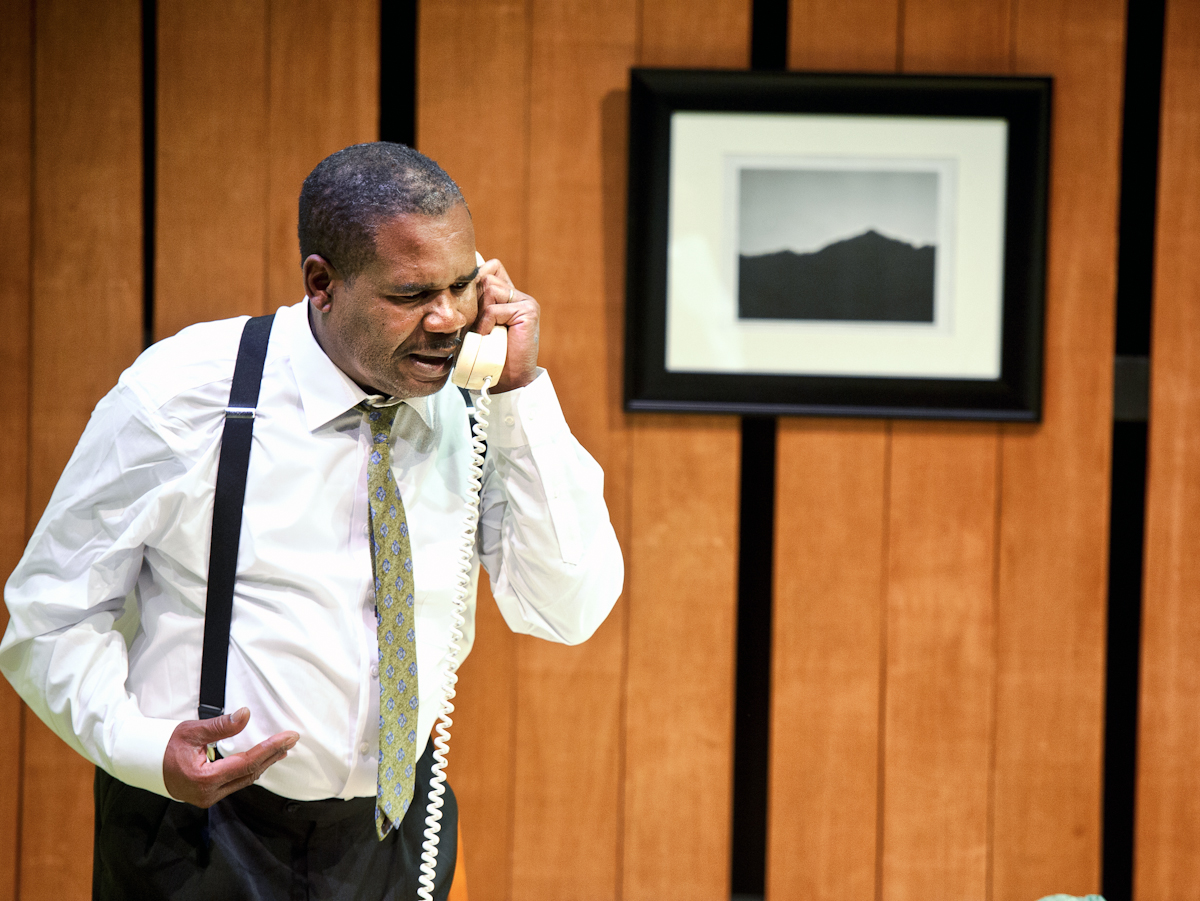 Tickets remain for the Thursday, Jan. 22, Theatre Department performance of The Mountaintop by Katori Hall in the Barrett Theatre, Kennedy Center for Theatre and the Studio Arts. Tuesday and Wednesday's dinner performances are sold out.
In the play, an exhausted Dr. Martin Luther King, Jr. retires to Room 306 of the Lorraine Motel after delivering his memorable "I've Been to the Mountaintop" speech at a Memphis church during the sanitation workers strike. When a mysterious young hotel maid comes to his room that evening, King is forced to confront his mortality and the future of his people.
The Mountaintop features Associate Professor Mark Cryer as Martin Luther King Jr. and Kiana Sosa '15 as Camae.
Tickets are free for Hamilton students, staff and faculty. Please call the box office (315) 859-4969 or reserve tickets online.