Theatre Department Presents The Good Person of Szechwan
---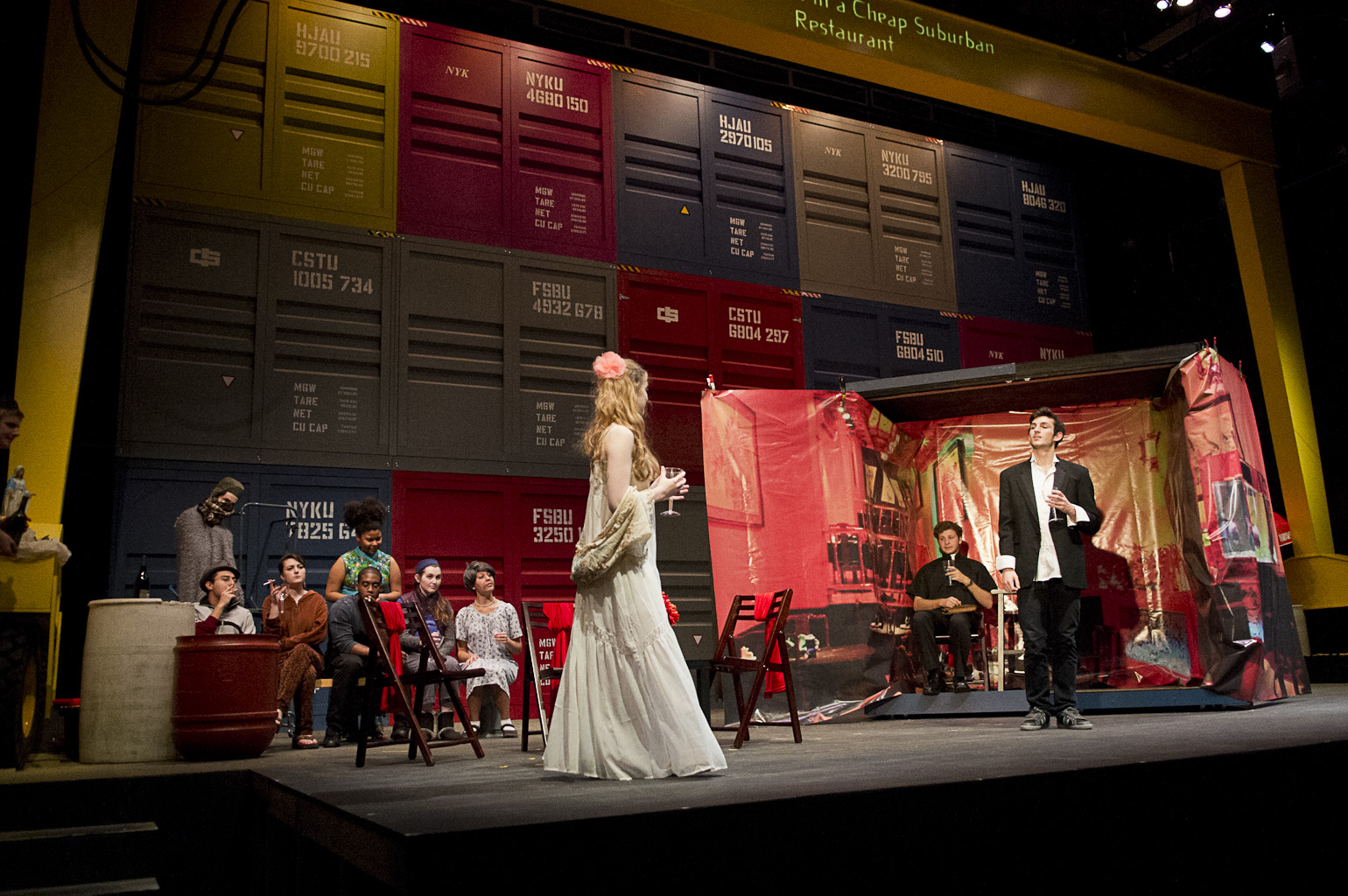 The Hamilton College Theatre Department announces the Fall Theater production, The Good Person of Szechwan by Bertolt Brecht, translated by John Willett. Performances will run Thursday, Nov. 7 – Saturday, Nov. 9, at 7:30 p.m., and Wednesday, Nov. 13 – Saturday, Nov. 16, at 7:30 p.m. There is one additional performance on Saturday, Nov. 9, at 2 p.m. All performances take place in Minor Theater.
Directed by Professor Carole Bellini-Sharp, The Good Person of Szechwan is one of Brecht's most popular works: a dynamic drama that shines a light on the tension between good and evil in our times.
The Good Person of Szechwan features Hamilton students Wynn Van Dusen '15, Brian Evans '15, Shea Crockett '15, Catherine Luciani '15, Elizabeth Buchanan '15, Andrew Gibeley '16, Alison Crivelli '14, Kevin Herrera '16, Anna Jastrzembski '14, Allison Schuette '16, Torian Pope '14, Ines Santana '16 Charles Wilson '16, Nathan Goebel '16, Kyra Jackson '14 and Ryan Cassidy '17.
Tickets for the performance are $5 for the general public and $3 for students. Seating is limited and reservations are strongly encouraged. For more information or tickets call the Theatre Department office at 859-4057. This performance contains language or situations that are not appropriate for young children.