Thickstun's Book Milton's Paradise Lost: Moral Education Lauded in The New Yorker
---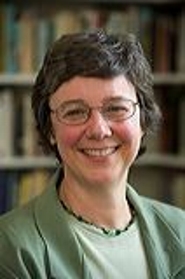 A book by Professor of English Margaret Thickstun is applauded in a New Yorker magazine essay "Return to paradise, The enduring relevance of John Milton" by Jonathan Rosen (6/2/08). The essay, which celebrates the 400th anniversary of English poet John Milton's birth, examines the variety of books recently published to mark the occasion. In The New Yorker author Rosen writes, "My favorite of all the recent Milton books, Margaret Olofson Thickstun's Milton's Paradise Lost: Moral Education, points out how occupied with teaching and learning everyone—except Satan—is. (Milton's only real job, before his role as Secretary for Foreign Tongues, was as a teacher and tutor.)"

Rosen continues "The author draws on her own experience as a parent and teacher to emphasize the earthy humbleness that anchors this loftiest of poems. Milton may have set out to 'justify the ways of God to men,' but he was a deep defender of human dignity. God notes that he has made Adam and Eve 'sufficient to have stood, though free to fall.' That freedom was paramount to Milton, who departed from mainstream Puritanism in rejecting the idea of predestination. Free will, divinely given, is a glory, but every parent knows the pain of letting go, and it is remarkable how much this book about 'our first parents' is itself about parenting—though Milton was, by all accounts, a dreadful parent."

Thickstun's book was was published by Palgrave Macmillan in spring 2007.