Third Year of Levitt Leadership Institute: The Momentum Continues
---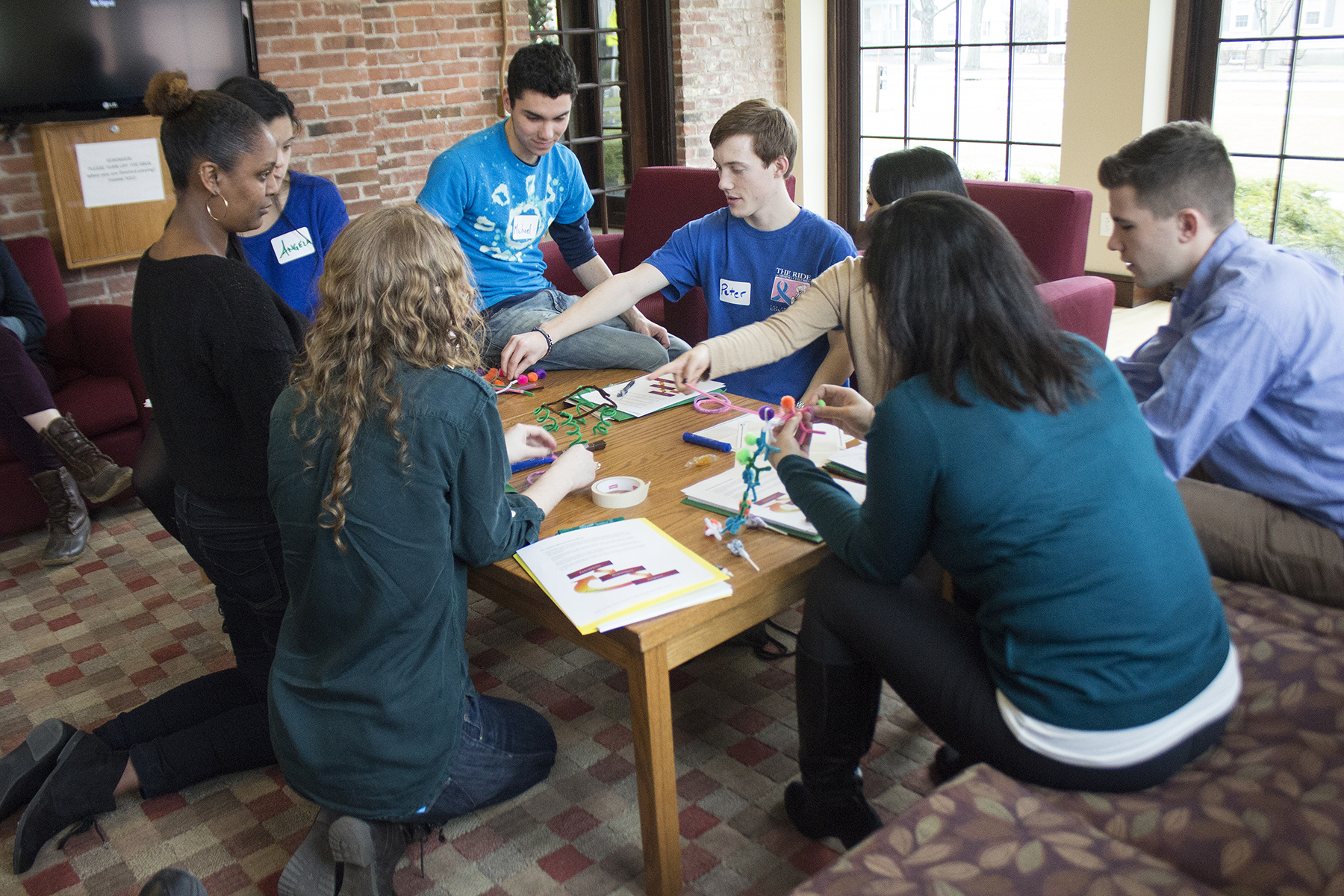 Former U.S. Ambassador Prudence Bushnell dreamed of creating a leadership program for college-age students, but was not convinced it was possible. That is, until she came to the Hill as the visiting Linowitz professor and spent a semester with Hamilton students.
Bushnell found that Hamilton students were eager to take on leadership roles. In fact, their questions focused on how they could be better, more effective leaders. And as the conversations progressed, it became clear that they weren't interested in advice only, they wanted opportunities to practice and hone their skills.
During her visiting semester Bushnell also familiarized herself with the work of Hamilton's Arthur Levitt Public Affairs Center. She shared her idea with Levitt Center leadership and the rest is history. The Levitt Leadership Institute (LLI) was established and the real work began: teaching students leadership skills that run in parallel with each participant's career interests. Bushnell runs the institute with the help of Christine Powers and Richard Buckley.
Powers has a 30-year background in the public sector working with organizations to foster leadership through training programs. Her decision to join Bushnell in establishing the Levitt Leadership Institute was an easy one because "everything Pru does is interesting and she does it with passion and commitment," Powers explained.
Prior to the Levitt Leadership Institute, Buckley had a career in law and traveled with his wife, Bushnell, on State Department assignments in the United States and abroad.
The Leadership Institute is a semester-long program culminating in a commitment project – something to be acted upon to effect change for a community. Past projects have included development of the LEAP program and increasing community participation in HamTrek.
During the semester, participants take part in two, week-long intensive training sessions.
The first is on campus in early January and the second takes place in Washington, D.C., during spring break. Objectives of these two weeks are to first identify each participant's leadership style, develop effective conflict resolution skills and to then take those skills and employ them in real-life situations.
Through it all, participants are working on developing their commitment projects, utilizing what they learn along the way to effectively implement their ideas in the months that follow. Buckley conceived of the commitment project idea and Bushnell sees them as a sort of diploma. She explained, "skill training doesn't mean anything unless you put them (skills) to use."
This year's participants found the first week of LLI to be of great value. Emily Goldberg '16 commented, "The Levitt Leadership Institute increased my self-awareness and provided insight into varying leadership styles. I will apply the lessons I've learned not only to leadership positions, but also to daily life," she said.
Michael Nelson '16 added, "It might seem like the Institute's best element is the opportunity to talk with leaders who have accomplished, and are still doing, incredible things. However...the greatest piece I've gotten out of the program is the friendships I've made with the other LLI students," said Nelson. "Just being in a room with such like-minded and motivated student leaders was exciting and inspiring."
Aubrey Coon '16 summed up the feelings of many participants. "It's not often that you meet people, like Pru, Richard and Chris, with such impressive resumes, who genuinely treat you as a priority. I know myself and others felt honored to have the opportunity to learn the skills from leaders that consistently exhibit them."