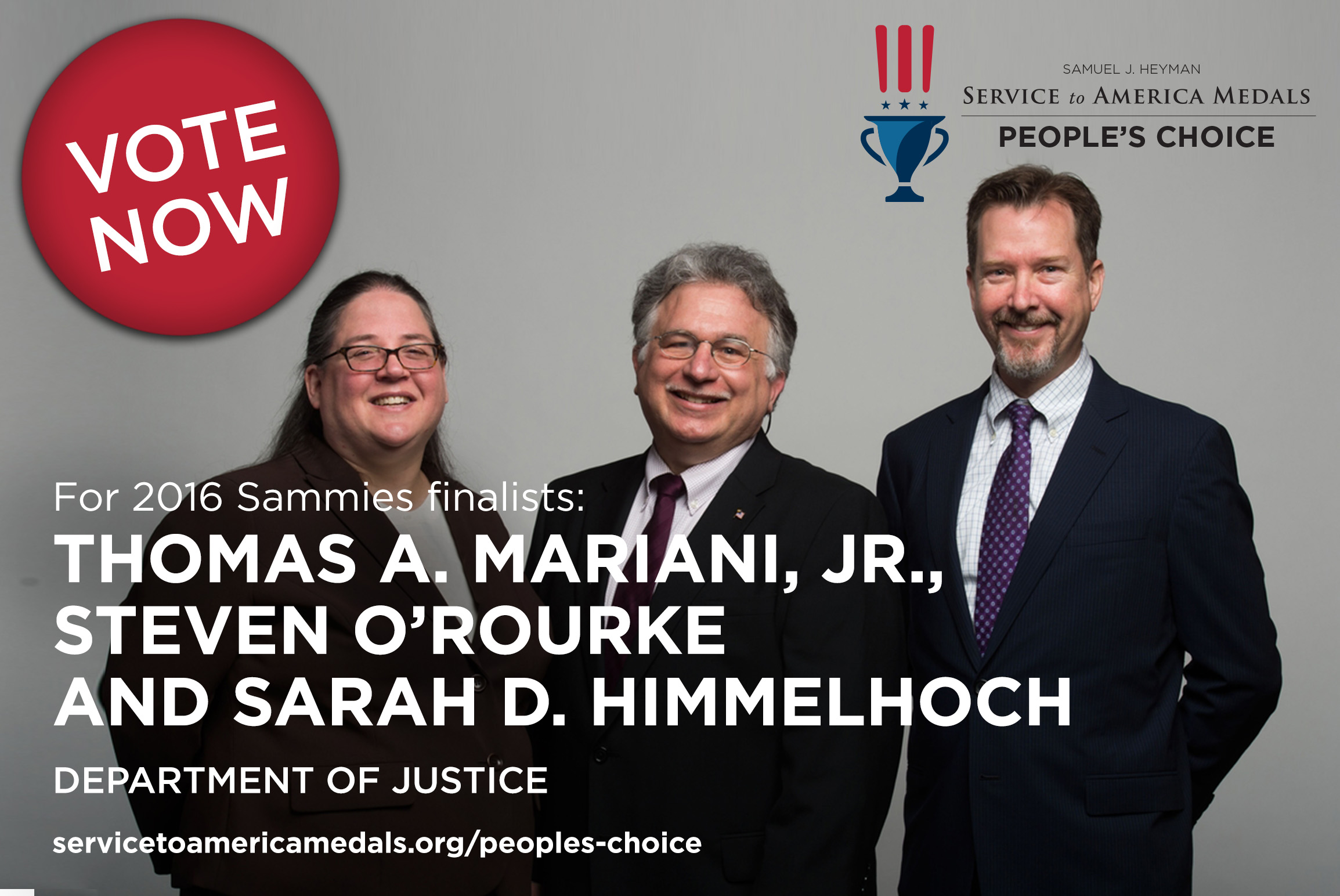 Thomas Mariani '79, chief of the environmental enforcement section of the U.S. Department of Justice, is a finalist for a homeland security and law enforcement medal. Medals are given as a part of the Samuel J. Heyman Service to America Medals program, run by a nonprofit and nonpartisan organization, Partnership for Public Service, to honor America's dedicated federal workforce.
Partnership for Public Service noted that Mariani's recognition for this honor is "for securing a record $20.8 billion legal settlement against BP for the devastating 2010 oil spill in the Gulf of Mexico, which provided funds to help a five-state region recover from massive environmental disaster."
Mariani stated, "The settlement concluded more than five years of case development and litigation through which the United States sought civil penalties under the Clean Water Act, and damages for injury to natural resources under the Oil Pollution Act.
The Washington Post recently featured Mariani in an article, lauding his service in homeland security and law enforcement.
As a finalist, Mariani will also have the opportunity to win the Sammies People's Choice Award. People can vote on the Facebook poll until September 9, 2016. The winner will be honored this fall at an awards gala in Washington, D.C.
While at Hamilton, Mariani majored in government. After graduating, he went on to receive his Juris Doctor degree at Columbia Law School in 1984.