Todd Bristol '90 Named Vice Dean at Rutgers University
---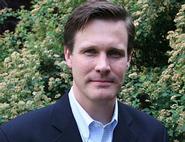 Todd Bristol '90 has been appointed Vice Dean of Administration for the
School of Arts and Sciences at Rutgers University
. In his new post, Bristol oversees the School's budgeting and business affairs, human resources and information technology.
The School of Arts and Sciences is the "academic heart and soul" of the New Jersey public university system. It comprises 20,000 students, 800 faculty, 70 majors and minors, 50 interdisciplinary research centers and 40 academic departments. The School was founded in 2006, and enrolled its first class in 2007.
Bristol's promotion to the post of Vice Dean at Rutgers represents the latest fruit of an esteemed career in higher education. Previously, Bristol was Senior Assistant Dean for Administration, Finance, and Planning at the
Columbia University School of Social Work
. There, he oversaw the development of numerous research centers affiliated with Columbia, and acted as the School's liaison to the University's central financial and human-resources administration. He participated actively in numerous University-wide initiatives, including budget and financial planning, audit and risk management, and human resource systems and policies.
Bristol has also directed the personnel and finances of Columbia's
Earth Institute
, a league of scholars and students that uses scientific research and education to promote a practical understanding of Earth as a delicate balance of ecology and economy. Bristol supervised the development of long-term budget and financial planning models used to support the Institute's many interdisciplinary and collaborative initiatives in research, education, and outreach.
Todd Bristol received a master's degree in public administration from the Columbia University School of International and Public Affairs in 2001. He graduated from Hamilton with a degree in psychology.
Bristol resides in Maplewood, N.J., with his family.
adapted from Rutgers University press release by Douglas Greenberg