Tolliver '02 Presents at Francophonie Colloquium
---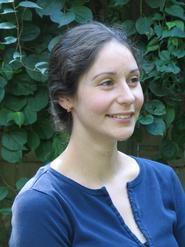 Visiting Professor of Comparative Literature Julie-Françoise Kruidenier Tolliver '02 gave a paper at a colloquium held May 11-14 at Concordia University, in Montreal. The colloquium was titled Francophonies trans-océaniques: vertiges de la balkanisation, rêves de mondialisation.
Tolliver's paper, "Solidarités littéraires francophones," examined 1960s novels and plays by the Senegalese author Sembène Ousmane, the Québécois authors Hubert Aquin and Pierre Vallières, and the Martiniquais author Aimé Césaire.
In these works, Tolliver found literary and political gestures of solidarity linking the various independence movements in which the authors were involved; she drew on these gestures to postulate the existence of a French-language solidarity that existed among intellectuals and writers in the 1960s and that facilitated the imagination of alternative systems of governance in their respective territories. Tolliver also questioned the use of French in the context of this solidarity, determining that French was a tool to be appropriated rather than a steadfastly imperialist language.
The colloquium brought together francophone scholars from around the world to discuss French-language cultures (American, African, Asian, European) in relation to each other. Some of the themes discussed included the deterritorialized nature of the francophone experience, the possibility of a francophone "transculturality" or of francophone identitary reconstructions, the translation and diffusion of francophone literature, and possible modes of francophone literary resistance.