Tom Schwarz '66 Named President of SUNY Purchase
---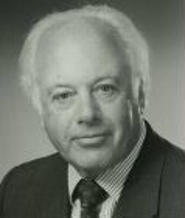 According to an article in The New York Times (April 30,2002):
"When Thomas J. Schwarz, a New York lawyer, became acting
president of the State University of New York's Purchase
College in January 2001, the college was running a $5
million deficit and morale was low.
"In 16 months, he has managed to close the budget gap and
win broad campus support. And yesterday, SUNY's trustees
approved his formal appointment as president.
"After a national search for a president, the Purchase
faculty backed Mr. Schwarz in a vote in March. Deborah P.
Amory, an associate professor of anthropology who is the
faculty's presiding officer, said that he had been
innovative and respectful of faculty prerogatives like
curriculum, and that faculty members appreciated both
traits.
"A longtime partner at Skadden, Arps, Slate, Meagher & Flom
in New York City, Mr. Schwarz, 58, was an unconventional
choice when he was named interim president. His own
education had been at private institutions - Hamilton
College and Fordham University Law School - and he had
little involvement with SUNY or other public universities.
"But he earned high marks during a six-month term as acting
president of Hamilton College, where he had been a trustee
since 1987. As acting president, he initiated a long-term
planning process, raised money for the college and worked
on "town-gown" issues. "