Tony Award-Winning Playwright Richard Nelson '72 to Give Tolles Lecture
---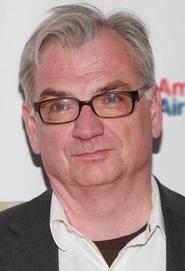 Acclaimed playwright Richard Nelson '72 will deliver the Winton Tolles Lecture on Tuesday, March 11, at 7:30 p.m., in the Chapel. His topic is "The Peculiar Nature of Theater." The event is free, open to the public and sponsored by Hamilton's Theatre Department.
Professor of Theater Studies and English at Yale University Marc Robinson '84 will give the introduction.
One of the nation's most prolific playwrights, Richard Nelson wrote the book for the musical James Joyce's The Dead, which earned him a Tony Award in 2000. Among his other works are Franny's Way (Drama Desk Award nominee), Goodnight Children Everywhere (OlivierAward), Two Shakespearean Actors (Tony Award nominee), Some Americans Abroad (Olivier Award nominee) and Principia Scriptoriae (London Time Out Award).
Nelson also won the 2008 PEN/Laura Pels Master Playwright Award and a 2008 Academy Award from the American Academy of Arts and Letters, both for his career. He is an honorary artistic associate of the Royal Shakespeare Company, which has produced 10 of his plays.
Nelson was awarded an honorary Doctor of Literature degree from Hamilton in 2004.
The Tolles Lecture was established in 1991 by members of the class of 1951 in memory of Winton Tolles, class of 1928 and dean of the college from 1947 to 1972. It brings to the campus distinguished writers in the fields of literature, journalism and theater to lecture and meet with students.