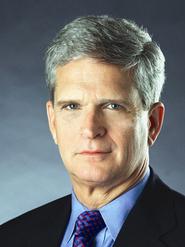 As reported in The New York Times on July 16, "More than 100 former American ambassadors wrote to President Obama on Thursday praising the nuclear deal reached with Iran this week as a 'landmark agreement' that could be effective in halting Tehran's development of a nuclear weapon, and urging Congress to support it." Two Hamilton alumni, Edward S. Walker '62, Christian A. Johnson Distinguished Professor of Global Political Theory, and William Luers '51, signed the letter.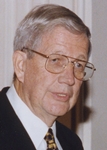 Walker's diplomatic career includes positions as U.S. ambassador to Israel (1997-1999), the Arab Republic of Egypt (1994-1997) and the United Arab Emirates (1989-1992), as well as deputy permanent representative of the U.S. to the United Nations (1992-1993). Luers was U.S. Ambassador to Czechoslovakia (1983-1986) and Venezuela (1978-1982) and was Deputy Assistant Secretary of State for Europe from 1977-1978. In 1999 he was elected president and CEO of the United Nations Association of the U.S.A., a position he held for 10 years.
"If properly implemented, this comprehensive and rigorously negotiated agreement can be an effective instrument in arresting Iran's nuclear program and preventing the spread of nuclear weapons in the volatile and vitally important region of the Middle East," said the letter, whose signers include diplomats named by presidents of both parties.