Two Books Published in OSU Series Co-Edited by Peter Rabinowitz
---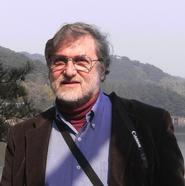 The Ohio State University Press series ("Theory and Interpretation of Narrative") co-edited by Professor of Comparative Literature Peter J. Rabinowitz and James Phelan has added two more titles to its list of published books.
The first is
Techniques for Living: Fiction and Theory in the Work of Christine Brooke-Rose
by Karen Lawrence, president of Sarah Lawrence College. Although she starts with the recognition that Brooke-Rose's fiction centers on issues of loss and limitation, Lawrence argues against a pessimistic reading, showing instead how Brooke-Rose's work nonetheless offers a vision of creative vitality. In the process, Lawrence encourages a rethinking of literary history and traditional ideas about postmodernism. One special feature of the book is the inclusion of a dialogue between Lawrence and Brooke-Rose, whose
Invisible Author: Last Essays
was also published in the series.
The second new volume is Leona Toker's
Towards the Ethics of Form in Fiction: Narrative of Cultural Remission
. With special attention to works that invert traditional hierarchies or that blur social borders, Toker uses fiction by a variety of canonical writers from Fielding and Stern to Conrad and Joyce to offer a new method for thinking about the ways that literary form interacts with ethical perspective, one that takes seriously literature's potential to change its readers.
Full descriptions of these books can be found at
Techniques for Living
and
Towards the Ethics of Form in Fiction.