Two Op-eds Affirm Hamilton's Community Commitment
---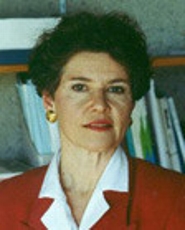 An opinion piece titled
"Students take part in community-based learning courses"
appeared in the Utica
Observer-Dispatch
on Sunday, Sept. 5. Written by Levitt Associate Director of Community Research Judith Owens-Manley, the op-ed outlined Hamilton students' engagement in service learning courses and in community research programs. She emphasized the benefits derived from the courses and programs both for the students and the community. Owens-Manley also highlighted the wealth of volunteer experience that students increasingly bring to campus and the enthusiasm they have for community engagement.
In a follow-up opinion piece titled
"College students prove tremendous asset to area"
that appeared on Sunday, Sept. 20, in the
Observer-Dispatch
, a former Utica-based Americorps VISTA worker wrote about local college volunteers. He focused on the many contributions to Utica community organizations made by Hamilton alumna Haley Reimbold '06 when she was a student and in the three years following her graduation.