Update: Hurricane Sandy
---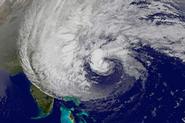 Hamilton President Joan Hinde Stewart has issued the following update about Hurricane Sandy's effect on the College:
Apart from the temporary suspension of operations the evening of Monday, Oct. 29, the Hamilton College campus was largely unaffected by Hurricane Sandy. To date, we have not heard from any students whose families are experiencing significant hardship in the aftermath of the storm, and for that we are grateful. Nevertheless, I know that many members of Hamilton's extended community have suffered because of the hurricane.
The Hamilton Emergency Response Team (HERT) monitored the situation and made arrangements for our students and faculty member on the New York City program to respect the evacuation order issued by Mayor Michael Bloomberg for lower Manhattan. Participants in the program will return to New York this weekend, but they will stay in a hotel since their apartment building remains closed.
Out of concern for what many of our alumni are experiencing in the New York-New Jersey-Connecticut region, several Alumni Association events have been cancelled, but others will go on. Those still taking place include the Jon Bon Jovi and The Kings of Suburbia benefit concert on Wednesday, Dec. 5, the Board of Trustees meeting on Friday, Dec. 7, and the events associated with the 1812 Leadership Circle Weekend on Friday and Saturday, Dec. 7 and 8.
In admission, we have not formally extended our Early Decision deadline of November 15, but we have invited students and guidance counselors affected by the storm to contact us if they anticipate having difficulty submitting application materials on time.
Hamilton extends its sincere wish for a quick recovery to those whose lives have been disrupted by the storm.
Joan Hinde Stewart