Urgo Presents Paper at 125th MLA Conference
---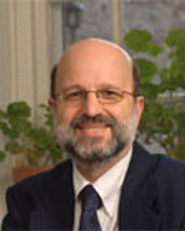 Dean of Faculty Joseph Urgo presented a paper titled "Faulkner's Pedagogy" at the 125th Modern Language Association annual conference in Philadelphia. The panel was sponsored by the William Faulkner Society and chaired by Hamilton Professor of English Catherine Gunther Kodat.

Urgo's presentation concerned the time William Faulkner spent as writer in residence at the University of Virginia in 1957-1958. From those classroom sessions emerged a Faulknerian pedagogy that shifted the emphasis from teaching to learning, one rooted in Faulkner's considered suspicion of certainty. Certainty, Urgo argued, was a quality of mind that Faulkner demonstrated one ought to educate against in college. Readers of Faulkner will recognize in this method an invitation, common in his fiction, to participate in rather than to consume meaning.

As a visiting writer, Faulkner responded to questions in ways that mirrored his literary aesthetics. In the classroom setting, though, his pedagogy was akin to experiential learning: providing students the tools and the confidence to find things out for themselves.

"I'm inclined to think that nobody really can teach anybody anything," Faulkner quipped in one classroom session, "that you offer it and it's there and if it is your will or urge to learn it you do." At Virginia in the late 1950s, Urgo said, Faulkner modeled and advocated for creative and interactive, rather than authoritarian, modes of education.