Vasantkumar Publishes Essay in Critical Han Studies
---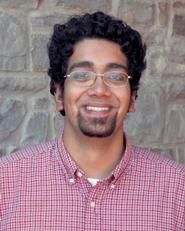 Luce Junior Professor of Anthropology and Asian Studies Chris Vasantkumar is the author of a chapter in Critical Han Studies: The History, Representation, and Identity of China's Majority, which will be published in February by the University of California Press.
Vasantkumar's chapter, "Han at Minzu's Edges: What Critical Han Studies Can Learn from China's 'Little Tibet,'" compares recent social scientific work on whiteness in minority majority areas in the U.S.with his own ethnographic research into the lives of Han Chinese in Gannan Tibetan Autonomous Prefecture in Gansu Province, Northwest China.
Of the volume as a whole, Victor H. Mair of the University of Pennsylvania writes, "Critical Han Studies offers a responsible, informative deconstruction of this monumental yet murky category. It is certain to have an enormous impact on the entire field of China studies."