Walker '62 Authors Op-ed About Obama's Cairo Speech
---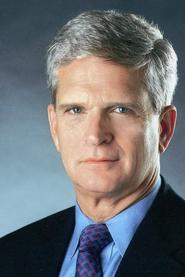 Edward S. Walker, Jr., '62, former U.S. Ambassador to Israel, Egypt, and the United Arab Emirates, and Hamilton's Christian A. Johnson Distinguished Professor of Global Political Theory, wrote an opinion piece, titled "Obama in Cairo, An Opportunity to Restore Faith," for the Common Ground News Service. The op-ed was picked up by
Middle East Online.

Walker writes, "U.S. President Barack Obama is being criticised for choosing Cairo as the venue for his speech to the Muslim world. According to some human rights and pro-democracy activists, this validates autocratic governance in general and Egyptian President Hosni Mubarak's regime in particular.
"Yet, where would these critics suggest he give his speech?," Walker asks in the op-ed. "In any event, Obama's message should not be targeted to specific leaders or to any one country," wrote Walker. "His message should target those who have lost faith in America over the past decade. His objective should be to start to restore that faith."
Walker will discuss Obama's speech in Egypt on Minneapolis Public Radio on Thursday, June 4, from 10-10:45 a.m. Eastern standard time.