WAMC Features Gold on Valentine's Day
---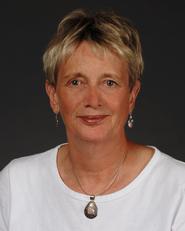 WAMC/Northeast Public Radio in Albany will feature a reading by Barbara Gold, the Edward North Professor of Classics, on Tuesday, Feb. 14, as part of the public radio station's Academic Minute. During her reading, Gold examines how the ancient Romans and contemporary Americans have expressed emotion and passion and what an ancient Valentine would look like.
According to Gold, "For the ancient Romans (erotic love poets like Catullus and Ovid in the first-century BCE), love was interesting to write about because it was painful, like a disease. Roman lovers described themselves as wounded, wretched, enslaved by their lovers, having their bone marrow on fire and suffering from double vision. … the dream couples of ancient love poetry are hardly the stuff of today's Hallmark romantic."
Academic Minute can be heard on many other public radio stations across the nation and is featured daily on InsideHigherEd. The program airs each weekday at 7:37 a.m. and 3:56 p.m. on 90.3 FM in the Clinton area.
According to WAMC's website, the Academic Minute program "The Academic Minute features professors from top institutions around the world, delving into topics from the serious to the light-hearted, keeping listeners abreast of what's new and exciting in the academy. WAMC is a regional public radio network serving parts of seven northeastern states. These include New York, Massachusetts, Connecticut, Vermont, New Jersey, New Hampshire and Pennsylvania. Among the other colleges and universities that have participated in this program are Williams, Amherst, Middlebury, Mt. Holyoke, University of Texas, University of California Berkeley, Yale, Columbia, Brown, Skidmore, Duke, Rensselaer and Vassar.