WAMC Features Wyckoff on Educational Policies
---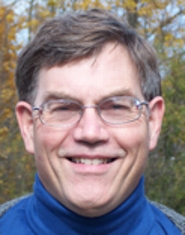 WAMC/Northeast Public Radio in Albany will feature P. Gary Wyckoff, professor of government and the director of the Public Policy Program , on Wednesday, Oct. 12, as part of the public radio station's Academic Minute. During his reading, Wyckoff explains why holding teachers and students responsible for poor school performance ignores the single greatest factor that determines individual educational outcomes. That factor is the education and income level of students' parents. He points out that despite the evidence produced in multiple studies, our current approach to education policies continually blames inner-city students and their teachers for factors that are largely beyond their control.
Academic Minute can be heard on many other public radio stations across the nation and is featured daily on InsideHigherEd. The program airs each weekday at 7:37 a.m. and 3:56 p.m. on 90.3 FM in the Clinton area.
According to WAMC's website, the Academic Minute program "features professors from top institutions around the country, delving into topics from the serious to the light-hearted, keeping listeners abreast of what's new and exciting in the academy …." WAMC is a regional public radio network serving parts of seven northeastern states. These include New York, Massachusetts, Connecticut, Vermont, New Jersey, New Hampshire and Pennsylvania. Among the other colleges and universities that have participated in this program are Williams, Amherst, Middlebury, Mt. Holyoke, Columbia, Brown, Skidmore, Duke, Rensselaer and Vassar.