WAMC's Academic Minute Features Plate
---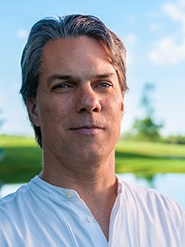 WAMC/Northeast Public Radio will feature a reading by Visiting Associate Professor of Religious Studies S. Brent Plate on Monday, March 17, as part of the station's Academic Minute. Plate's piece is titled "An object lesson in religious history" and relates to the topics explored in his new book, A History of Religion in 5 ½ Objects. The program airs each weekday at 7:34 a.m. and 3:56 p.m. on 90.3 FM in the Clinton area.
According to WAMC's website, "The Academic Minute features a different professor each day, drawing experts from top research institutions." WAMC is a regional public radio network serving parts of seven northeastern states. These include New York, Massachusetts, Connecticut, Vermont, New Jersey, New Hampshire and Pennsylvania. Academic Minute can also be heard on many other public radio stations across the nation and is featured daily on InsideHigherEd.
In a related essay, "A History of Religion in 11 Objects," Plate offered 11 images with his text to illustrate his Huffington Post piece.