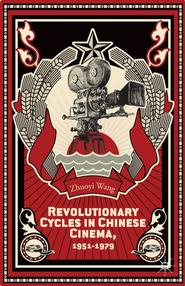 Revolutionary Cycles in Chinese Cinema by Assistant Professor of East Asian Languages and Literatures Zhuoyi Wang was recently published by Palgrave Macmillan.
Wang described the book as "a comprehensive history of how the conflicts and balances of power in the Maoist revolutionary campaigns from 1951 to 1979 complicated and diversified the meanings of films." He said it offers a discursive study of the development of early cinema in the People's Republic of China.
In the book, Wang closely investigates how film artists, Communist Party authorities, cultural bureaucrats, critics and audiences negotiated, competed and struggled with each other for the power to decide how to use films. He explored how the extensively different, agonistic and antagonistic power strategies of these groups created an ever-changing discursive network of meaning in cinema.
A review on the publisher's website called the book "a detailed, insightful, and vivid guide to the Maoist period" that is "indispensable reading for those interested in the interaction between film and politics." Another reviewer commended Wang for "probing beneath the deceptive surface of revolutionary rhetoric and revealing quandaries and ruptures that repeatedly compromised revolutionary and artistic goals."
Wang credited Hamilton's Burke Library staff for their help with the book.