Wells Presents at Classical Association Conference
---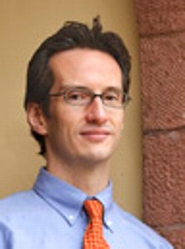 Visiting Assistant Professor of Classics James Wells presented a paper titled "Varieties of Pastoral Experience: The Reception of Vergilian Pastoral in Contemporary American Poetry" at the annual meeting to the Classical Association of the Middle West and South. The conference was held April 6-10 in Grand Rapids, Mich.
Wells also recently published a review of Living Classics: Greece and Rome in Contemporary Poetry in English in Classical Journal. Living Classics was edited by S. J. Harrison and is part of Oxford University Press's Classical Presences series.
In addition, Beloit College Magazine reprinted Wells' First in the Family narrative that appears on Hamilton's website. Wells is a 1991 graduate of the Wisconsin liberal arts college.