Wells Presents Paper at Classical Association Meeting
---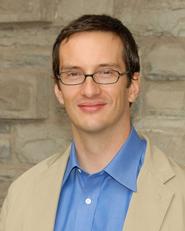 Visiting Assistant Professor of Classics James Wells presented a paper at the annual meeting of the Classical Association of the Atlantic States held in Wilmington, Del., on Oct. 8–10. The paper, "Drained into the New Trench": Classical Reception and the Poetry of Reginald Gibbons," studies Reginald Gibbons' collection of poetry, Creatures of a Day (2008), as an act of classical reception and contributes to scholarship by introducing an audience to a newly formulated theory and method for interpreting practices of classical reception called "The Poetics of Distinction."

According to the abstract, "'Distinction'" has two senses that contrast sharply or co-exist in tension. The first sense is consonant with Bourdieu's 'Aristocracy of Culture' (Distinction: A Social Critique of the Judgement of Taste, 1984); here, receptions of classical tradition involve an ideological alignment with static and hegemonic uses of classics. Thus the title of Gibbons' book projects a given (static) horizon of expectations according to which the cultural competence assumed on the part of the book's audience is exclusive.

"The book's title translates Pindar: 'Creatures of a day! What is someone? What is no one? A dream of shadow / is man' (P.8.95–96, following Race's Loeb). Taken in itself, the title of Gibbons' book anticipates a limited audience possessed of the 'right' (hegemonic) mastery of classical tradition that makes it possible to decode the recontextualization of the Pindar passage. The second sense of 'distinction' originates with Sandoval's concept of 'differential consciousness' (Methodology of the Oppressed, 2000); here, receptions of classical tradition involve an ideological alignment with dynamic and emancipatory uses of classics.

"In 'Ode: I Had Been Reading the Ancient Greeks,' Gibbons images tradition as an overflowing well, whose destructive waters the speaker diverts to a safe outlet by digging a trench: tradition flows, yes, but the speaker inflects that flow by inscribing (digging) a distinctive act of reception; the speaker continues 'I changed the water's story.'

"How so? This paper argues that Gibbons translates a version of classical tradition associated with an 'Aristocracy of Culture' into a dynamic and emancipatory poetics of classical reception."