Egg Donor Programs: What Are We Worth?
---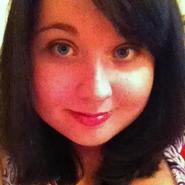 Young, educated women such as those who attend Hamilton College are the target demographic of many egg donor programs. This summer, Hillary Norris '15 is asking why. Through her Kirkland Summer Associate project, "What Are We Worth?" she is analyzing the criteria that fertility centers and prospective parents use to select egg donors. Her topic leads to complex questions about discrimination and what our society values.
Norris's interest in the topic began when she took Visiting Professor of History Rebecca Tally's class, Nature's Body: The Entwined Histories of Science, Gender and Race. The class studied "Better Babies" contests that took place at state fairs in the early 20th century. These eugenic competitions promoted what they saw as an ideal physical standard by awarding prizes to the most perfect babies. When Norris saw an advertisement for egg donors, it struck her as oddly similar to Better Babies contests, despite existing decades later. She began to wonder about what genetic material hopeful parents prefer to pass on to their children and how that might relate to eugenics.
To learn what makes an egg donor desirable, Norris focused her research on a number of egg donor agency websites. Most websites include eligibility questionnaires, which Norris found to be very detailed. One agency has a 13-page application process including comprehensive questions on physical qualities, sexuality, family history and personal accomplishments. Norris observed that the questionnaires often include items that "seem genetically irrelevant." Hopeful parents are highly selective and often look for donors who are attractive, tall, highly educated and athletic, among other qualities. Young woman with high SAT scores and who attend Ivy League universities are among those most sought after.
Norris commented that parents are "looking for an idealized version of themselves." Parents will pay large sums of money, often between $4,000 and $8,000, for eggs from these donors. A few elite donation centers, who do not follow recommended ethical guidelines, offer up to $100,000 for highly marketable donors.
There is also a large race component to the egg donation process. The vast majority of both donors and prospective parents are white. Norris spoke with doctors who said that they don't turn any donors away; however, about 90% of donors are white. This can create limited options for non-white parents hoping to have a child similar to themselves.
She noticed a similar trend in advertisements for egg donor services. At least 80% of the couples featured were white, and 90% were heterosexual. Norris observed, "It's interesting that they say they don't discriminate, but they're obviously looking at a specific demographic." Part of this problem is the immense cost of the egg donation process. Most health insurances do not cover egg donation and fertility treatments, so hopeful parents must be able to afford the service independently.
Norris believes that the discrimination within egg donation will be an immensely complex problem to solve. She notes that parents "have a right to know whose eggs they're implanting" and to choose their donors. However, the selection process commodifies the donors involved and promotes certain qualities and races. Norris remarked, "It's not malicious. Parents are trying to do what's best for their children, but the consequences of that can be discriminatory." She hopes to continue her research and speak with donors and parents to get their perspective. Norris believes the next step will be to "think about how we can make this more accessible and create a more diverse donor pool." The road forward, however, will likely be a long one.
Norris is a graduate of Holy Cross High School in Waterbury, Conn.