William Thomas '72 Honored for Excellent Advising
---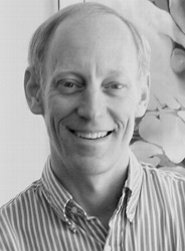 Colby-Sawyer College has awarded William Thomas '72 the Nancy Beyer Opler '56 Award for Excellence in Advising. Thomas is a professor of natural sciences at the college and a cellular and developmental biologist. In the summer he conducts research on cell adhesion at the Curie Institute in Paris.
The Nancy Beyer Opler '56 Award for Excellence in Advising is awarded to a faculty member based on the recommendations of students. The faculty member must be available to advisees, connect with advisees and maintain a relationship over time, support advisees in their academic and professional planning, and help advisees fit into the community.
One student wrote of Thomas: "Bill is accessible, approachable and extremely supportive. He is willing to fight for his advisees' best interests, a fact which I learned from personal experience. He has always provided valuable insight in terms of classes and scheduling, but when I mentioned that my financial aid situation was also affecting my academics and my emotional life, he took action. This came as a total surprise to me – a very pleasant one."
Another stated that, "He is not just an advisor, but a valuable ally to any advisee. Professor Thomas went beyond his call of duty to help me out getting a job in the Colby-Sawyer water lab. He also had demonstrated that he cares about his advisees, by regularly emailing us to ask how we're doing. He's awesome!"
Thomas joined the Colby-Sawyer faculty in 1991.
At Hamilton, Thomas majored in French. He was a member of men's track and field and of Tau Kappa Epsilon. He went on to earn his doctorate from Princeton in 1979.