Williams and Lopez Receive Grant
---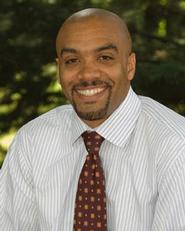 Two members of the Hamilton College faculty were recently awarded a grant by the Consortium on High Achievement and Success (CHAS). Assistant Professor of History Chad Williams and Consulting Director of the Cultural Education Center Madeleine Lopez were awarded $5,000 to support a pedagogical initiative titled "Faculty as Models of Academic Success" (FAMAS).

FAMAS is an initiative that is meant to serve as a connection between minority faculty members and students of color. FAMAS will be administered through the Cultural Education Center and will take the form of informal evening workshops that will promote dialogue and address academic concerns by providing disadvantaged students with faculty role models. FAMAS seeks to reinforce values and learning habits by promoting interaction between students and faculty members of color, who may not be familiar with the assumptions and expectations that underlie educational goals for contemporary students of color.

FAMAS will consist of 15 faculty members, and forums will be open to the entire Hamilton community. Each forum will begin with a narrative in which faculty members relate their own academic experiences, and will end with an informal discussion. The goal of these testimonials will be for faculty members to articulate how they were successful in their academic endeavors so that students may restructure their own learning habits in order to maximize their potential. Forums will be held once per month, and each forum will focus on a different academic discipline, with a testimonial given by a professor in that discipline.