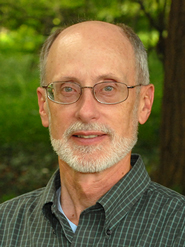 Ernest Williams, the William R. Kenan Professor of Biology emeritus and lecturer in biology, was the lead author on a recently published study. "Phenological Advancement of Lycaenid Butterflies in Massachusetts" appears in the current issue of the Journal of the Lepidopterists' Society.
Williams and his co-authors from Boston University, Brandeis University and the Massachusetts Butterfly Club examined how climate warming has affected the emergence dates of 10 species of butterflies in Massachusetts.
From 1986 through 2012, spring and summer months have warmed significantly in Massachusetts, with the greatest warming having taken place in April (2.21ºC). In response, five species of spring emerging butterflies are appearing 14.2 days earlier than they were, while five species of summer emerging butterflies are appearing almost eight days earlier.
According to the researchers, the strongest predictor of emergence date is simply spring temperature. The study made use of citizen science data – the thousands of observations recorded by the Massachusetts Butterfly Club. The surprise they said, was not that the butterflies are emerging earlier, but how much earlier their emergence has become over the relatively short time of 28 years.