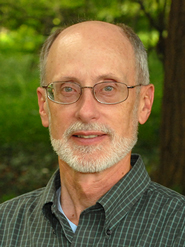 Ernest Williams, the William R. Kenan Professor of Biology, presented "The Endangered Migration of Monarch Butterflies" on May 15 at the Cazenovia Public Library in Cazenovia, N.Y.
Sponsored by The Nature Conservancy and the Central New York Community Foundation, Williams' talk focused on the migration of monarch butterflies and the long-term decline in their abundance. He discussed the causes of this downward population trend and conservation initiatives underway to counter the decline.
Williams is a member of the board of directors of the Monarch Butterfly Fund, a non-profit organization dedicated to monarch conservation.