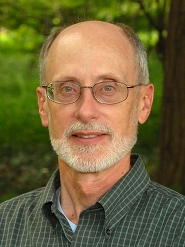 Ernest Williams, the William R. Kenan Professor of Biology emeritus, presented "Monarch Butterflies: An Endangered Migration" on April 16 at the Discovery Center of the Albany Pine Bush Preserve. The talk was part of the center's Science Lecture Series.
The Albany Pine Bush Preserve includes 3,200 acres of protected lands between Albany and Schenectady, N.Y., with an inland pitch pine-scrub oak barrens ecosystem that supports a number of rare and important species. It is the type locale (original discovery site) of the federally endangered Karner blue butterfly.
The Discovery Center is a large interpretive center with indoor and outdoor classrooms, and it offers a variety of programs about the area's natural and cultural history.