Williams Discusses Monarchs in The Why Files
---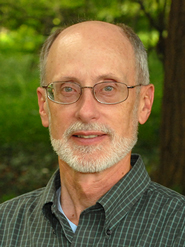 Ernest Williams, the William R. Kenan Professor of Biology, was interviewed for an article in The Why Files: The Science Behind the News, a weekly online news source. In "Menace to Monarchs," Williams discussed monarch butterflies' migration to Mexico where they spend the winter in select mountaintop areas.
According to the article, this year's monarch migration area was the smallest in 20 years of recordkeeping, leading observers to conclude that the number of monarchs was also very low – "perhaps a few tens of millions, compared to as many as a billion butterflies in the winter of 1997."
Numbers are down in part due to logging operations in Mexico that make temperature changes in the forests more extreme. Colder winters cause butterflies to freeze, while warmer weather may cause them to use up their energy supply before they start their return north.
Changes in the butterfly's North American breeding ground have also affected their numbers. Monarchs lay eggs on milkweed which is crowded out by herbicide-resistant crops. Also, as farmers plant more corn for ethanol production, less land is available for milkweed. Additional breeding habitat has been lost to development.
Williams said that though monarchs are not likely to go extinct, "It's pretty depressing how few monarchs there were. Some think we may be seeing a collapse. We are not there yet, but the large numbers we saw 20 years ago, we are not going to see again."
According to its website, "The Why Files was created at the University of Wisconsin-Madison under the auspices of National Institute for Science Education with support from the National Science Foundation" and is currently funded by the graduate school.