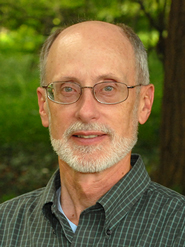 Williams Featured on Morning Edition
Ernest Williams, the William R. Kenan Professor of Biology, discussed the decline in the monarch butterfly population on a recent Morning Edition broadcast. The segment, titled "Upstate NY sightings of monarch butterfly in danger," aired locally on NPR affiliate WRVO on June 14.
Williams said the decrease in monarch numbers is due in part to the diminishing habitat available to them in Mexico, where they overwinter. He said the problem can also be attributed to increases in the use of genetically modified crops and associated herbicides. This has led to a loss of milkweed, a plant that is an important provider of sustenance to monarchs.