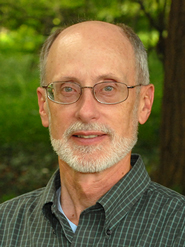 Ernest Williams, the William R. Kenan Professor of Biology emeritus and lecturer in biology, presented a series of talks this fall on the endangered migration of the monarch butterfly.
His presentations included:
• "The Endangered Migration of the Monarch Butterfly" on Sept. 23 at the Utica campus of Mohawk Valley Community College's Utica campus and on Oct. 21 at the Rome campus.
• A talk on Oct. 2 in Rochester, N.Y., sponsored by The Nature Conservancy.
• "Monarch Butterflies, An Endangered Migration" Oct. 8 at Hudson Valley Community College in Troy, N.Y.
• "What Are We Doing to the Land Around Us? The Rapid Decline of the Monarch Butterfly" Nov. 12 at The Other Side in Utica, N.Y.
He also attended the annual meeting of the Monarch Butterfly Fund Oct. 30-Nov. 2 in Phoenix, Ariz. He is a member of the board of directors of the non-profit organization dedicated to monarch conservation.
Williams has long been an advocate for butterfly conservation. He has lectured extensively on the subject, in particular on monarch butterflies and the environmental changes that have contributed to their declining population. He has written many articles on the subject and has been featured in interviews.