Williams Writes on Disappearance of Monarchs for Adirondack Explorer
---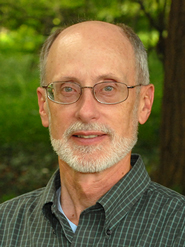 Ernest Williams, the William R. Kenan Professor of Biology, contributed a column on the disappearance of Monarch butterflies to the January/February 2014 issue of the Adirondack Explorer.
The column includes comments on how few monarchs were seen this past summer and why the numbers were so low, as well as what can be done to support monarch numbers.
"Monarchs are well known to most people because they are large and showy and go through an extraordinary migration," Williams wrote. "But many people have recently been asking: What happened to the monarchs? Why didn't they show up as they used to?"
Williams noted in the article that monarchs migrate to the mountains of central Mexico "where they gather in spectacularly dense clusters on fir trees near mountaintops." The population of monarchs is determined by measurements of these clusters. "With censuses from the last 20 winters, we know that the number of overwintering monarchs is getting smaller and smaller," he wrote.
The article goes on to cite reasons for the decline, including a loss of both breeding and overwintering habitats, the disappearance of the milkweed plant that monarchs depend on for egg laying and caterpillar feeding, and cold spring weather in the southern U.S. in 2013 which slowed their migration and breeding.
Williams suggests that in order to bring back the monarch, milkweeds should be planted, readers should work with their local highway department to reduce summertime mowing of roadsides that that good habitat for milkweeds, and support organizations that work for conservation of monarchs.
Williams is on the board of directors of the Monarch Butterfly Fund, one of the non-profit organizations working for conservation of monarchs.
Adirondack Explorer is a news magazine for the Adirondacks.