Women's ice hockey teams to raise childhood cancer awareness
---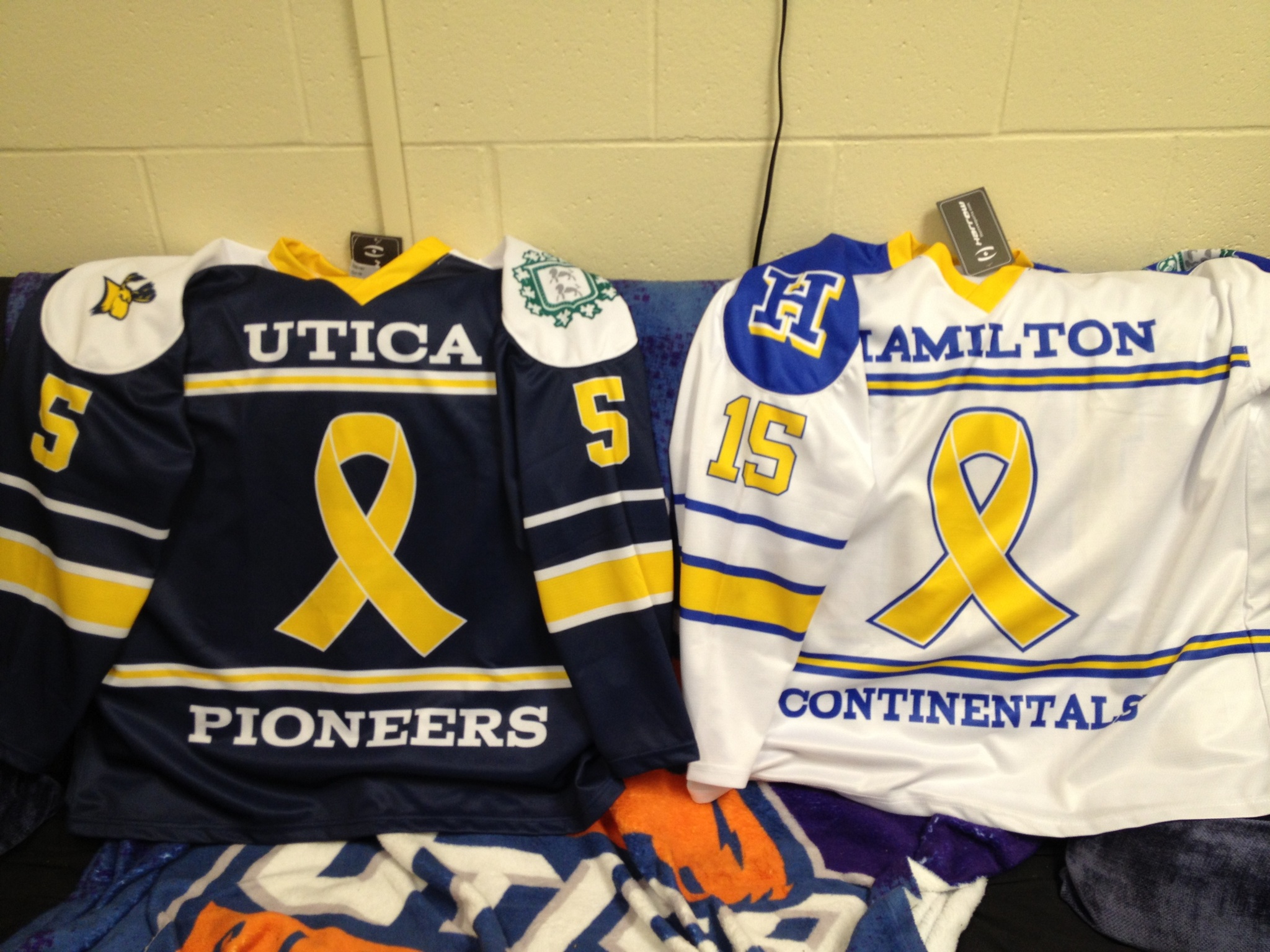 The Hamilton College and Utica College women's ice hockey teams have joined forces for a childhood cancer awareness game, which will be held at the Clinton Ice Arena on Friday, Dec. 6, at 7 p.m.

Hamilton and Utica have teamed up with the Shawn Grady Fund for a Gold Ribbon Game. Both teams will wear special edition gold uniforms, which will be auctioned off, and all proceeds will be donated to help ease the medical costs of a local family that is currently dealing with the disease.

Fans can bid on both the Utica and Hamilton jerseys online leading up to the game, as well as in the arena the night of the event. The minimum bid for a gold jersey is $100 and the jersey can be purchased immediately for $200. Bidding must be made in increments of $5.

The Shawn Grady Fund is a non-profit organization created by the Grady family of nearby Clinton to help the families of local children that suffer from life-threatening illnesses. The Fund is dedicated to the memory of Shawn Grady, who was diagnosed with cancer in the fall of his sophomore year in high school. After a courageous battle, Shawn died of cancer complications at the age of 16. During his long illness, the entire community pitched in to help the Grady family defray the tremendously high medical costs. As a fitting memorial to their son, the Gradys established the Fund as their way of giving something back to the community. To find out more about the Shawn Grady Fund, visit ShawnGradyFund.org.