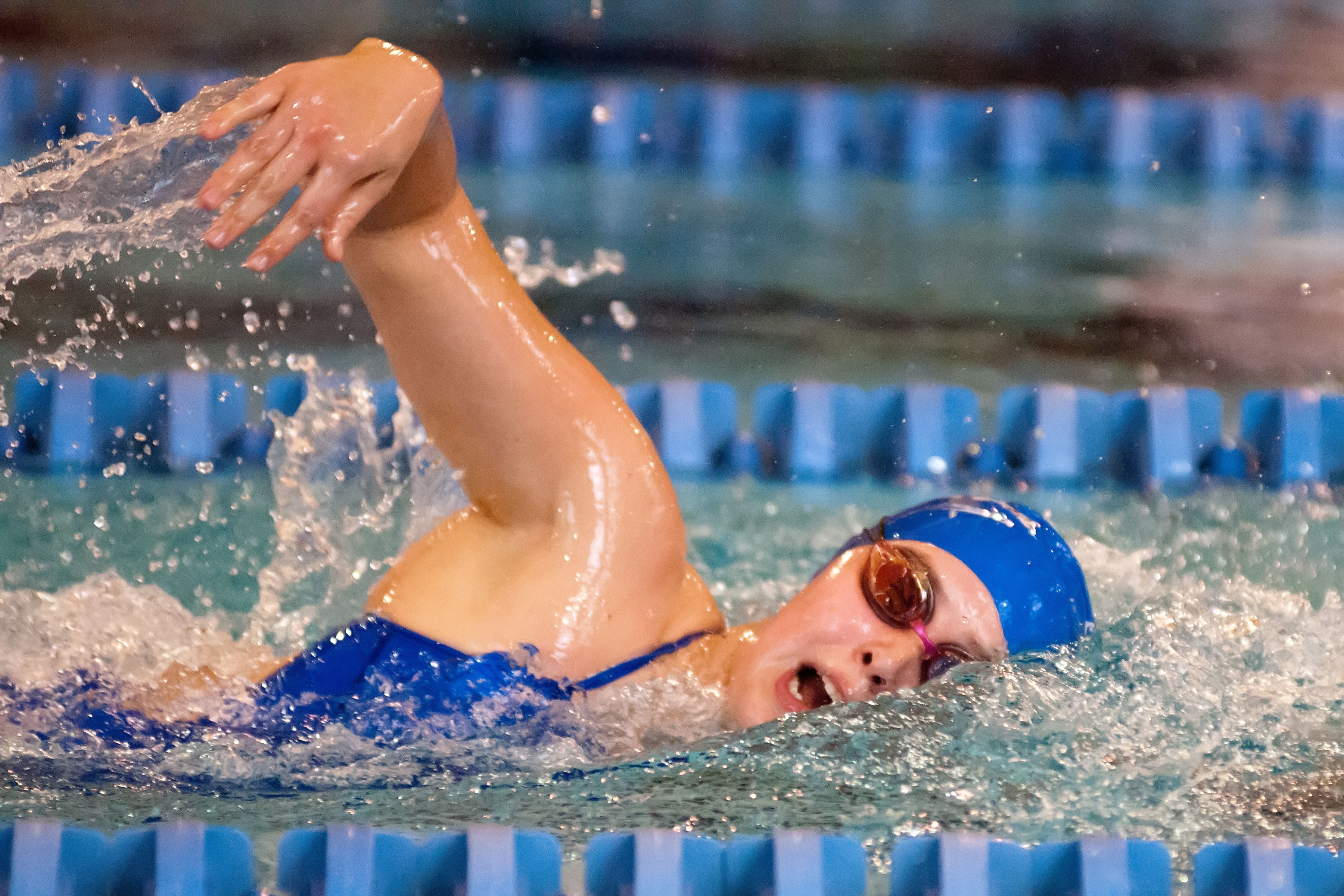 Hamilton College ended up in 10th place after the third and final day of the 2015 NESCAC Women's Swimming and Diving Championships at Wesleyan University's Natatorium on Sunday night.

Results

McKenna Kelly '15 kicked things off by finishing 16th in the 1,650-yard freestyle with a time of 18:03.14. Sarah Hooper '16 owned the day's best performance as she landed in fourth place in the consolation final (12th overall) of the 100 free in 53.08 seconds.

Sarah Izzo '15 took second place in the pre-consolation final of the 200 backstroke with a time of 2:10.28 and Lauren Halladay '16 finished sixth in the pre-consolation final of the 200 breaststroke in 2:30.36. Halladay's time in the morning's prelims was 2:28.48.

The Continentals posted a team score of 435 points for the three-day event. Williams College captured the team title with 2,103.5 points.