World Bank Latin America VP to Lecture
---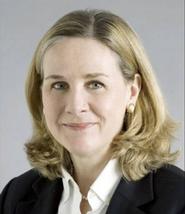 Pamela Cox, regional vice president (Latin America and the Caribbean) of the World Bank, will give a lecture titled "Latin America's Future; Made in China?" on Sunday, Nov. 6, at 7:30 p.m. in the Fillius Events Barn. The event is free and open to the public.
The World Bank is a not a bank in the common sense; it is made up of two unique development institutions owned by 187 member countries: the International Bank for Reconstruction and Development (IBRD) and the International Development Association (IDA). The Bank's mission "to fight poverty with passion and professionalism for lasting results and to help people help themselves and their environment by providing resources, sharing knowledge, building capacity and forging partnerships in the public and private sectors." The World Bank Group serves 31 countries in Latin America the Caribbean.
Cox has guided a strategic shift to reposition the Bank in Latin America and the Caribbean Region as a key development partner among a diverse landscape of client countries from Honduras to Brazil which seek a myriad of knowledge and financial services in an ever-changing environment. She coordinates the activities of more than 900 staff working in the region and oversees a portfolio of more than $30 billion in loans, grants and credits.
Cox holds a Ph.D. from the Fletcher School at Tufts University, and master's degree from Reed College.
The lecture is sponsored by the Government Department.